Today was primarily just a lot of driving. I got up early and took a quick walk around the NAU campus. Gotta say, pretty nice. There's an older core to the campus with cool modern buildings that have grown up around it. I was pleasantly surprised. I made a quick foray into the surrounding neighborhood. It's old. Somewhat rundown in places. But there's character to it and signs of a quirky revitalization in some of the buildings. I saw a bit more of the touristy part of Flagstaff on my way out. On the whole, it really seems like a neat place.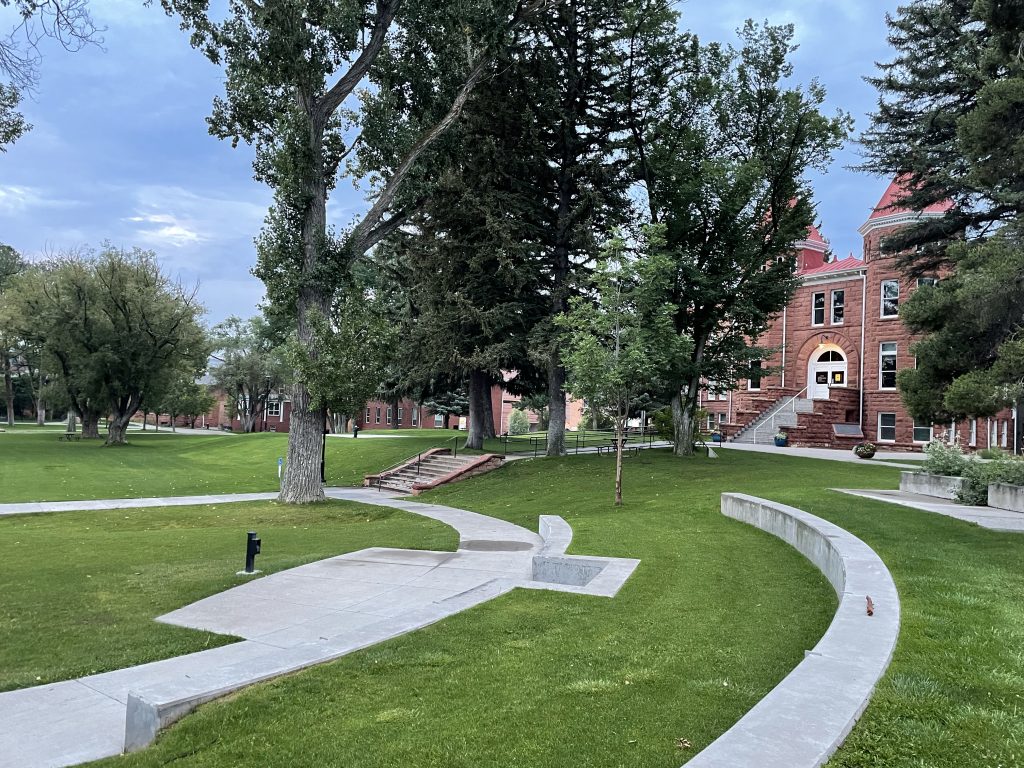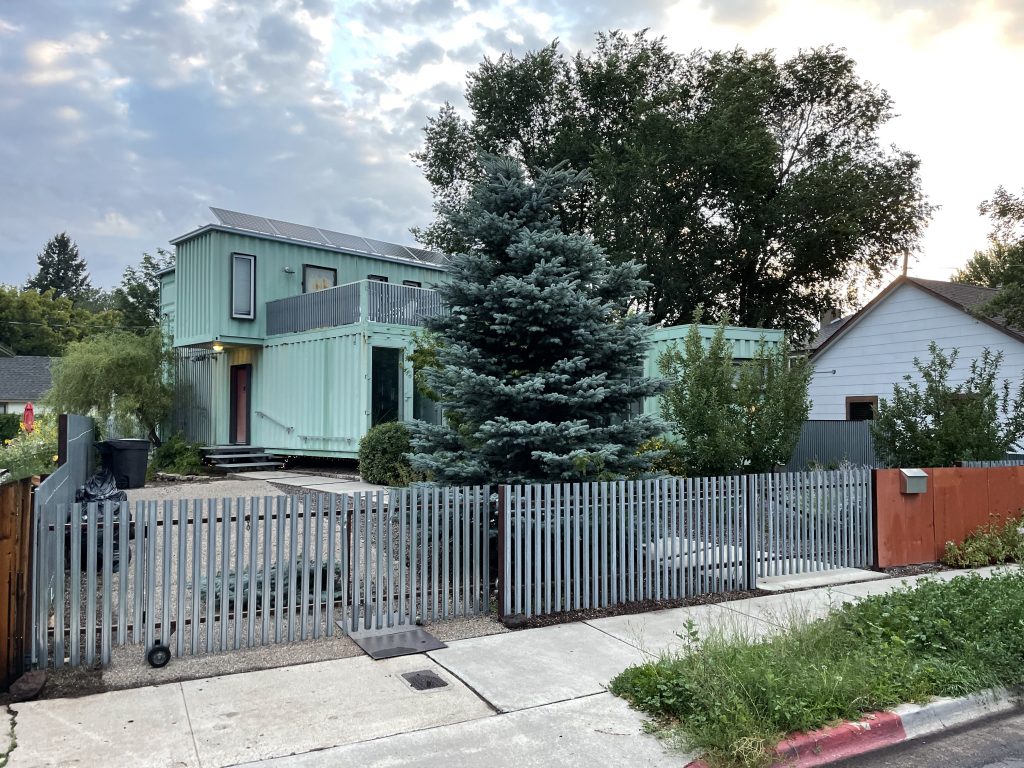 A quick Keurig coffee, a bit of packing and I was off at about 6:30. The route took me on the old Route 66 through Tuba City and on to the Navajo reservation that occupies a good part of this area of the state. I wound through the desert, noticing that the rock formations looked oddly familiar. I finally realized that I had joined up at some point with the route that I'd taken to Monument Valley four or five years ago. Sure enough, the GPS dropped me straight in to the Valley just a little bit later. Still just an incredible sight.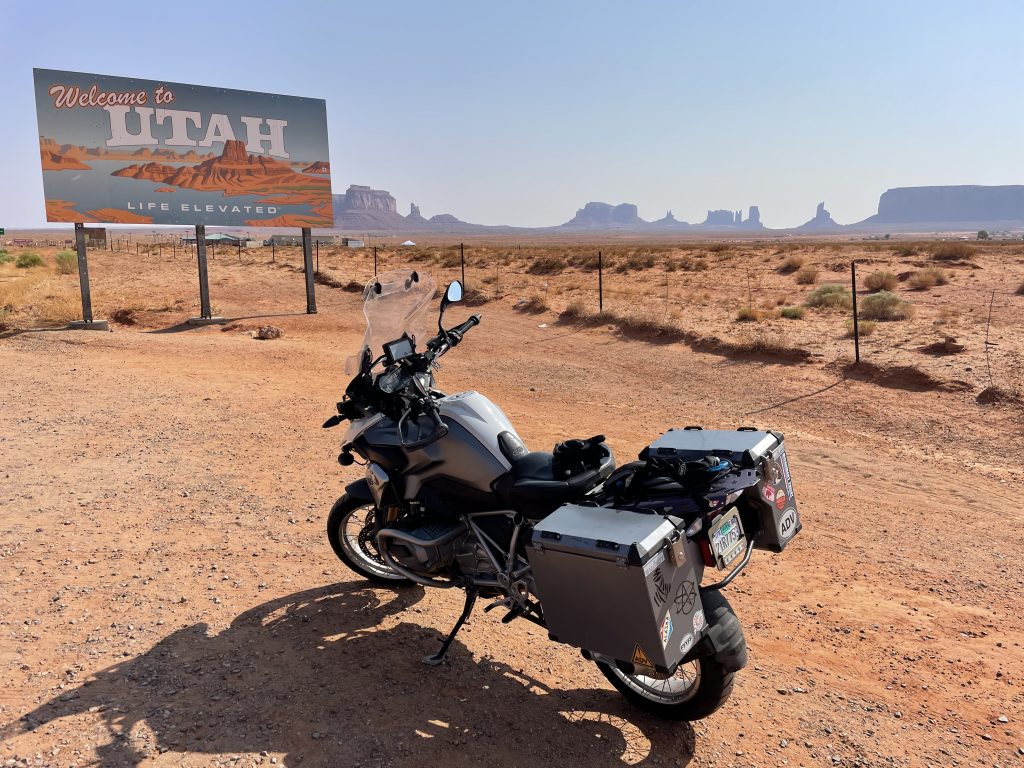 I kept going north out of the valley, a bit deeper into Utah, until I hit the little desert town of Mexican Hat. Gassed up, I followed the road out of town and it curved back south into Arizona before quickly taking me into New Mexico. The area on the far side of Monument Valley slowly transitioned from bare rock, sandy desert, and striking geography into something of a high desert scrub. It was far more green than I would've expected, but actual farming seemed fairly rare. At least along my route.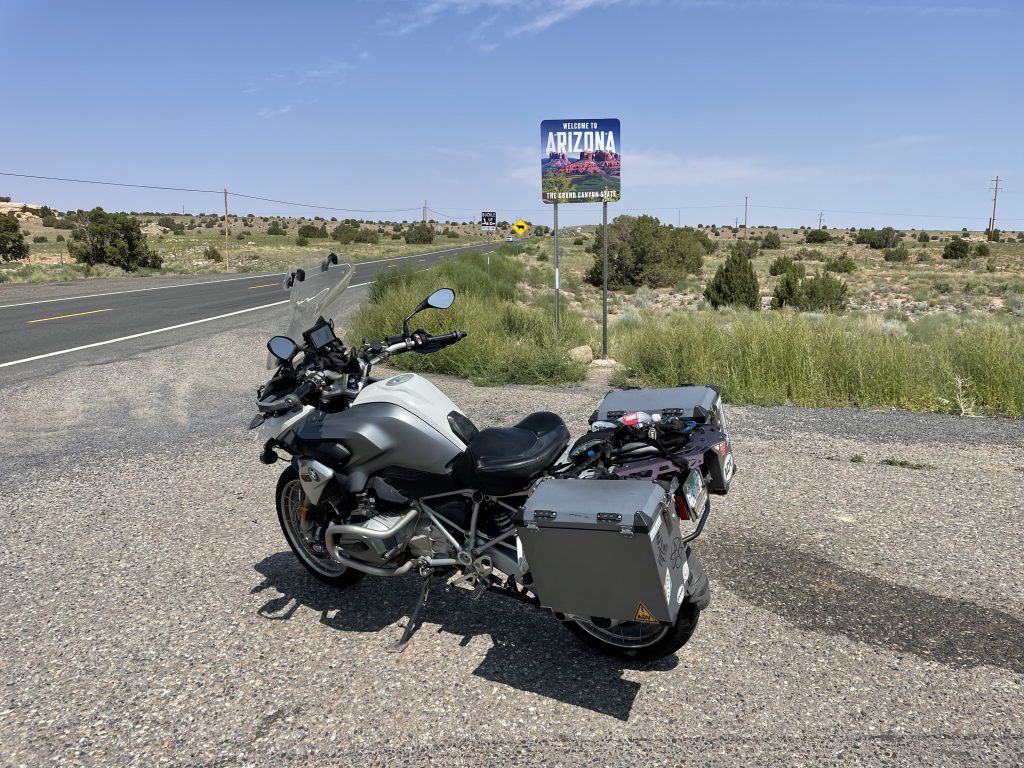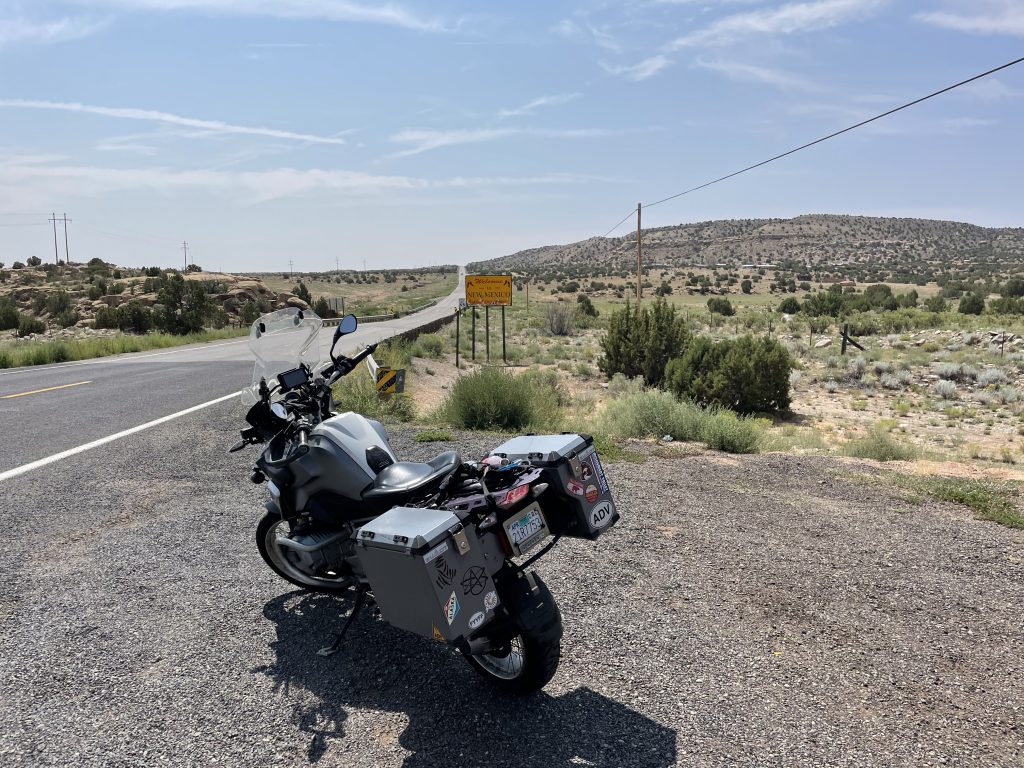 After skimming the top left corner of New Mexico, I started the climb up into Colorado. The temperature, which had been up in the 90's, dropped to the low 80's and even into the 70's. While there was a spot of rain here and there, the threatening thunderstorms never seemed to come my way. The road winds up from the high desert into the low mountains. The forest seemed to be in deep trouble, though. Probably a 1:1 ratio of living trees to standing dead ones. The dead stuff (mostly) didn't look like the remains of a forest fire, but it may have just been long enough ago to bleach out the charring, I guess. It certainly looked like a tinderbox, though.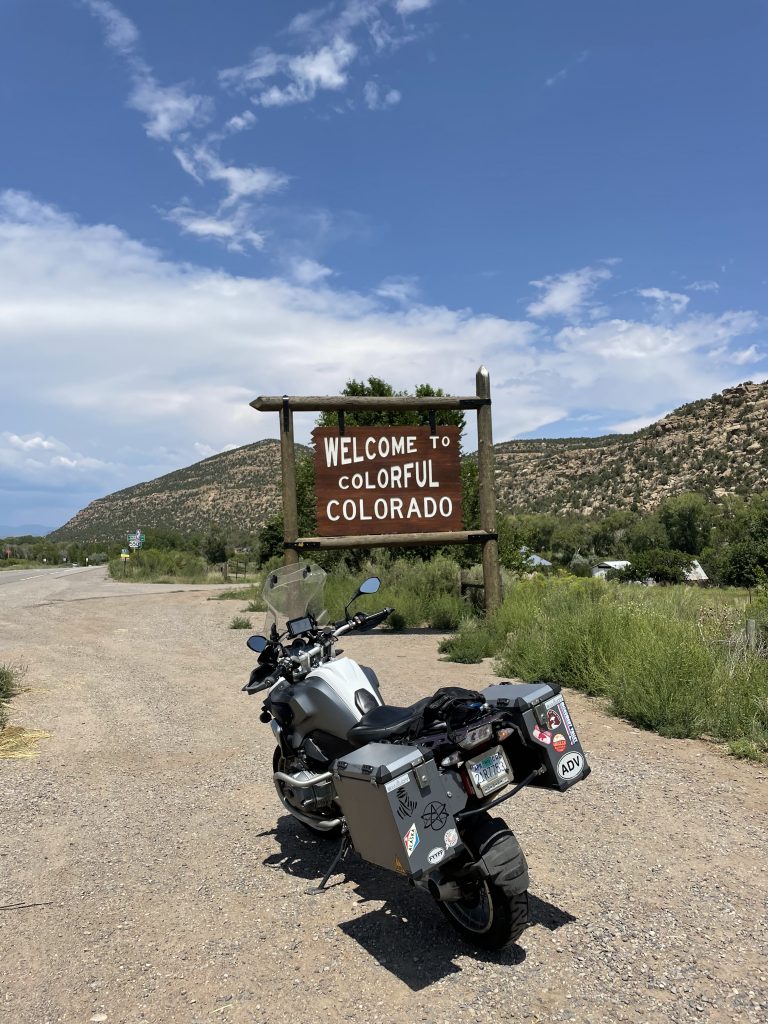 I stopped in a nice town called Pagosa Springs and had a bowl of (decent) gumbo and a beer for a late lunch. I decided to push on to Eastern Colorado and call it a day around the La Junta area, which is a small town on the US50. Once I got there, though, it seemed too early and the town was too lame to justify the stop, even though the sun was starting to set. I ultimately decided to push on a bit longer, which I ultimately regretted. Once the sun was down, the road was pitch black and empty for miles on end. My least favorite driving conditions (well, it gets worse if you toss rain in there, but it's bad enough in the dry). I began to look for alternatives, but nothing palatable was coming up. I finally jumped on Expedia and committed to a joint about an hour and a half down the road in Garden City, Kansas. Since I jumped another time zone at the state line, it put me at the hotel at close to 11:30pm. Long day. I'll likely sleep in just a bit tomorrow for the same reason.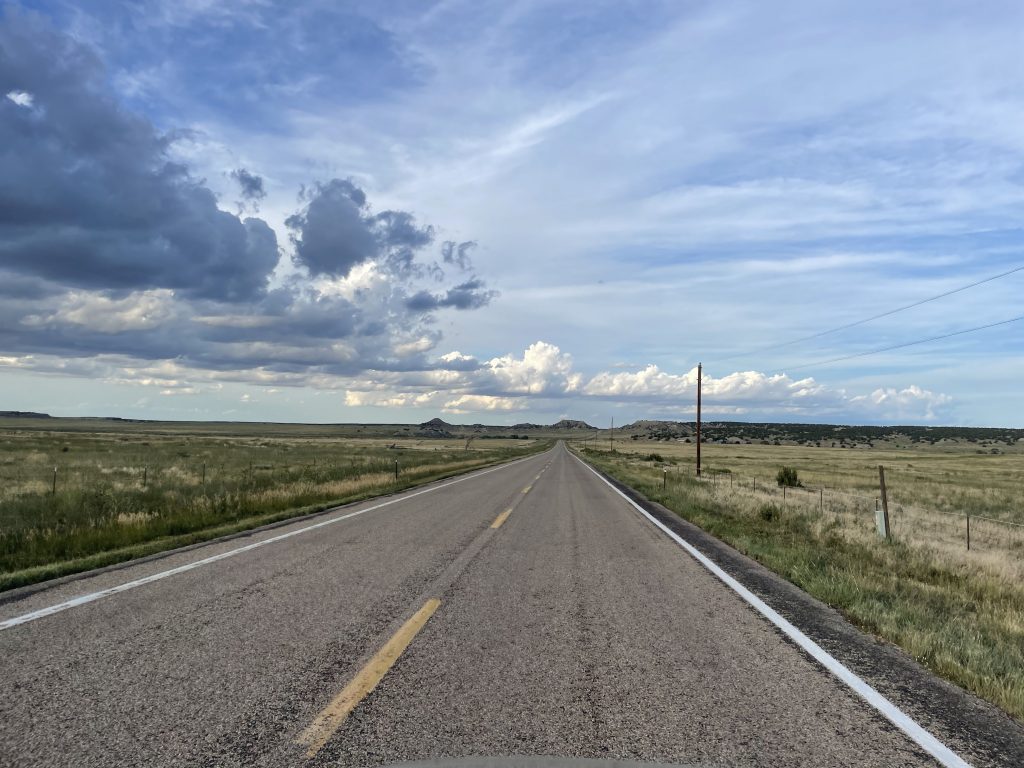 Regardless, four more states down. No major catastrophes. A lesson or two learned. And I'm on track to skirt whatever remnants of Fred actually hit the Florida coast. So far so good. Trip-wise, at least.
Starting Mileage: 54910
Ending Mileage: 55725
Daily Mileage: 815