So I'm calling this "Day 0" of the trip. I was supposed to be tied up in court and was hoping to sneak out of work soon enough to make it to Needles. The idea was to stage as close to Nevada/Arizona as possible to make the 48-states in 10 days a bit more doable. But two things happened. First, my court appearances morphed into quickies rather than drawn out hearings. Second, I pulled my head out of my ass. (Don't worry, all you naysayers, it's just temporary.)
Instead of heading out mid-afternoon, I was freed up by about 9:30. I said my (quick) goodbyes at work and rushed home. I took it as a good omen that I was at my house and nominally hitting the road at 10. I could feel Paul's presence, smiling down on me from Heaven above. Yes, I know he's still alive. And also an atheist. And currently in Cabo, lording over the locals like a good boss-man should. But that fucker was giving me a thumbs up from somewhere.
I actually got packed up and outfitted in my OMGWTFBBQ!?!? mesh jacket by about 11am. I rolled out and headed towards the I40, with Needles in my crosshairs. My starting milage was 54480, for those keeping score.
Up the Cajon Pass, through the high desert and off down the I40 to The River. Never have I felt quite so White. And middle-aged. I could almost feel myself seeking out Fox News as I drove towards California's embarrassing red bastion to the south. And on into California's gun-toting hemorrhoid, Arizona. Fittingly, as I drove into these Facebook-fueled hellscapes, the temperature started to climb. Low 90's in Redlands turned into high 90's at Victorville. It got worse from there. [Note: I read this passage over after a few days on the road. I think I understand what I was getting at, but I'm not entirely positive. I was pretty clearly in a bad place at that point, and I'm glad I was able to make this trip happen. I'll leave it as written for transparency, since this is to help me remember, after all. But my inclination was to excise it.]
So I recently bought a pellet grill/smoker. It's awesome. I made my own going-away meal on it last night, as a matter of fact. Tasty. But good lord was I starting to empathize with my pellet-grilled victims. 100? Yup. 105? Keep going! It was over 110 as I drove north out of Needles into the vast wasteland of southern Nevada. I passed through Laughlin, Nevada, which is like a trailer-park version of Vegas, and crossed the river into Bullhead City, Arizona. Which is no better. The fact that Bullhead doesn't allow gambling is either a positive or a negative, but I'm not really in a position to judge.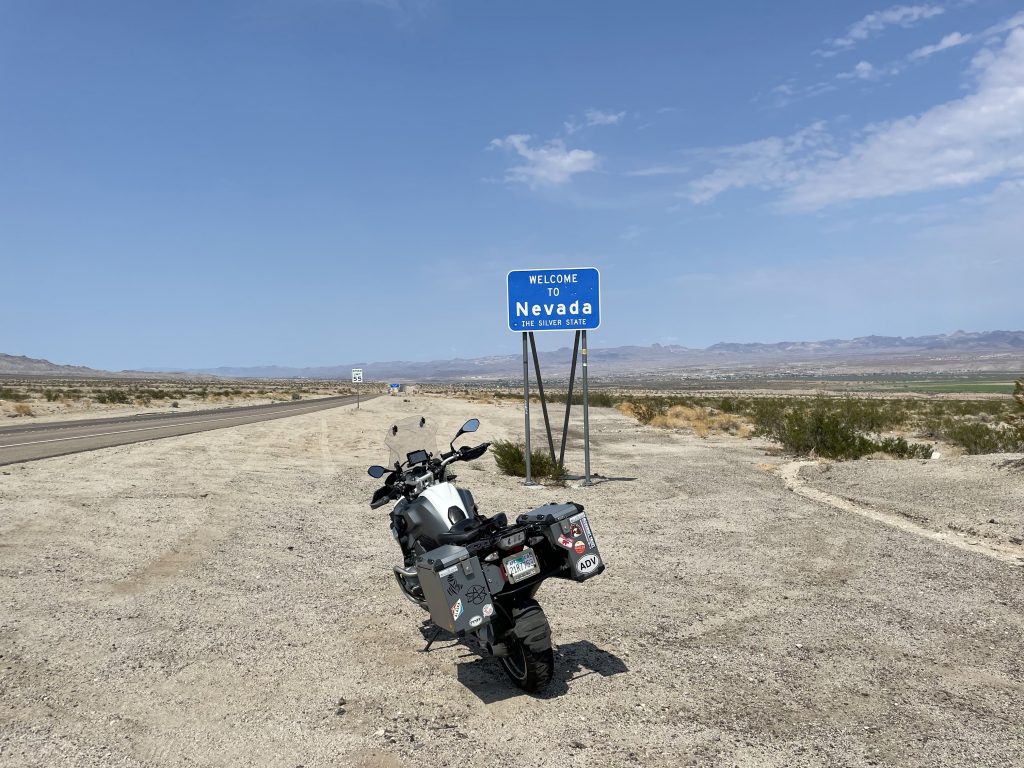 The road climbs a bit out of Bullhead City heading the short distance into Kingman, where the state highway joins with the I40 again. I jumped right on the 40, skipping most of Kingman, sadly. The 40 keeps trending upward, though. The road into Kingman passed through some nice rock formations, and then we moved into more of a green prairie land (almost) heading out. I took a quick detour into the old Route 66 town of Seligman for an A&W root beer and some gas, then got back on the 40. It's pretty apparent that Cars was based on the building of the I40 to bypass the towns that had grown up along US66. Seligman was a great example of the type of place that Radiator Springs was modeled after. Slightly off the freeway, desperately trying to draw in modern travelers while clinging to its former glory. Since Seligman was just about a mile off the main road, though, it made me wonder what was still there further off the modern track in the more remote turnings of the old 66. Whatever may be out there, I didn't find it. Even though I'm not pressing to crank out a 10 day loop, I do have a pretty tight deadline due to some September trial dates that are looming.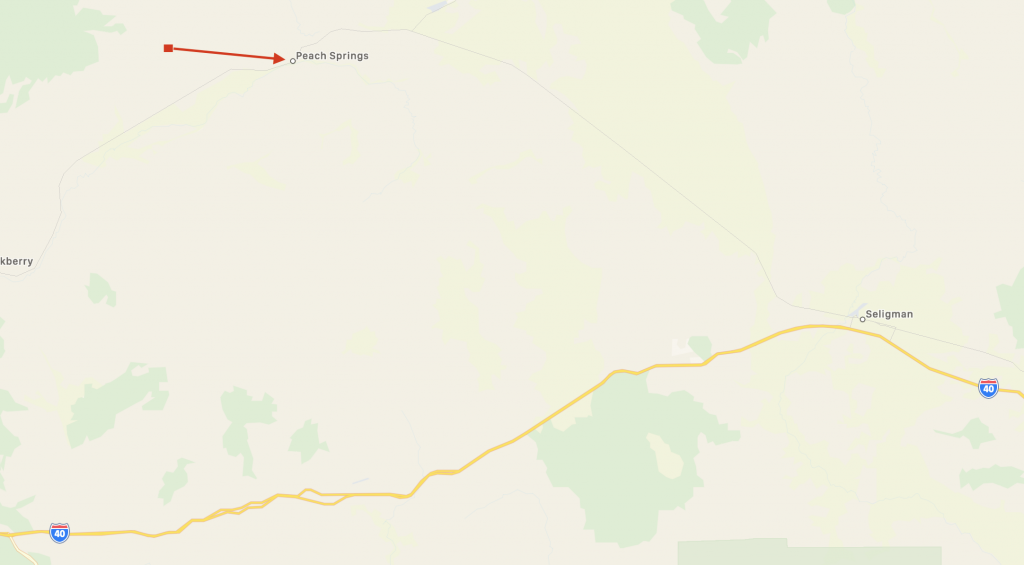 And yeah, that brings us back to the pulling my head out of my ass thing. I have no interest in forcing a 750mi/day average just to meet an artificial deadline. I already have enough to worry about between my aforementioned trials and Tropical Depression Fred which is racing me to the Florida panhandle. Screw that. I'm happy just driving.
As I climbed up past Williams towards Flagstaff, the clouds started to gather. I drove through one quick squall in my mesh gear, but it was pretty clear that bigger rain was coming. I pulled off and put on my new GoreTex® riding gear.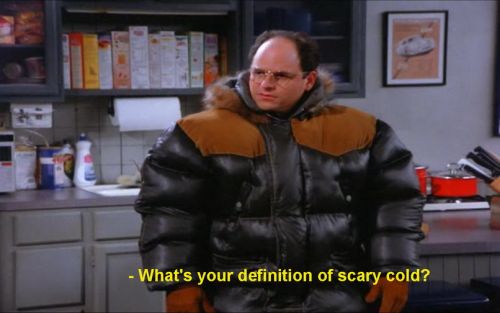 Dry and happy, I cruised into Flagstaff and checked in to my Patel Hotel for the night. Not fancy, but cheap, functional, and walking distance to a quite vibrant food/nightlife scene. No doubt the proximity of NAU helps. The food was excellent, the drinks were better, and it's time for bed. Targeting an early departure tomorrow to get me in a position to beat Fred through the South.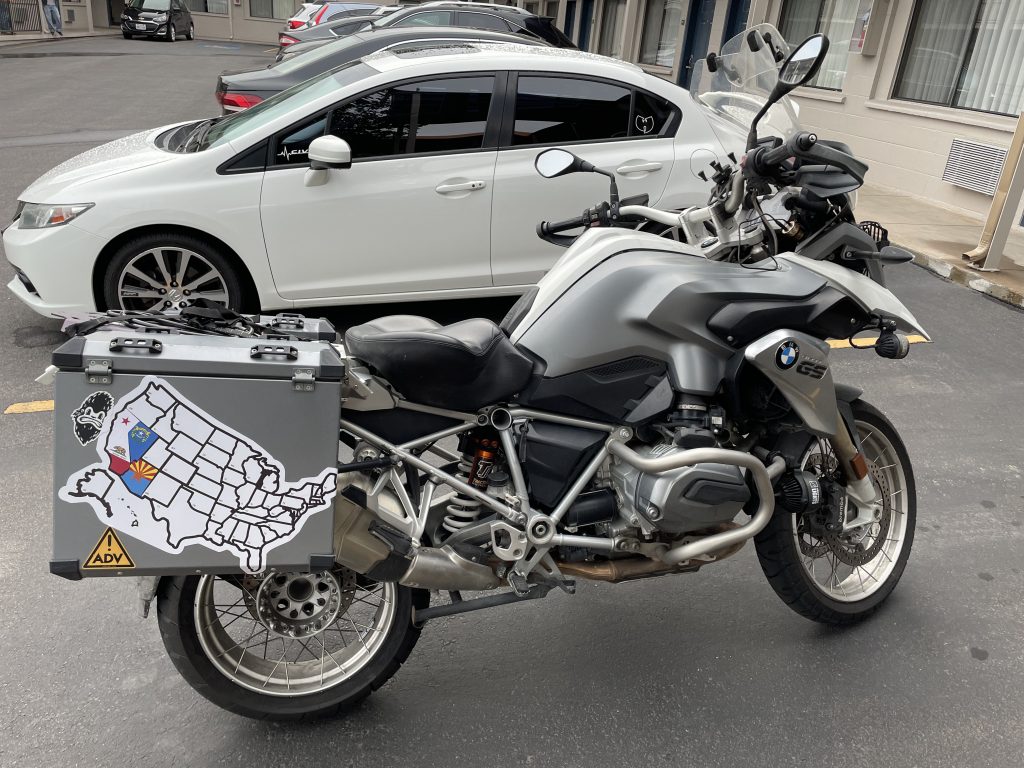 Starting Mileage: 54480
Ending Mileage: 54910
Daily Miles: 430
Miles Remaining: