So the day started nice and early, as planned. Maybe a taaaaad too much beer was enjoyed over pinball. But it was an Addams Family machine! I mean, c'mon.
Regardless, up at 5ish and off to Waffle House to sample their wares. I think this was my third or fourth "first time there", since I'm usually hungover when I'm actually in striking distance of one. Regardless, this "first time" I had hash browns (scattered and smattered, as god himself intended) and a waffle. The hash browns were tasty. The waffle was tasty. Even the Butter-Like Spread was tasty. Who knew. It didn't hurt that Edward Hopper was outside painting his modern masterpiece. Classed up the joint a bit.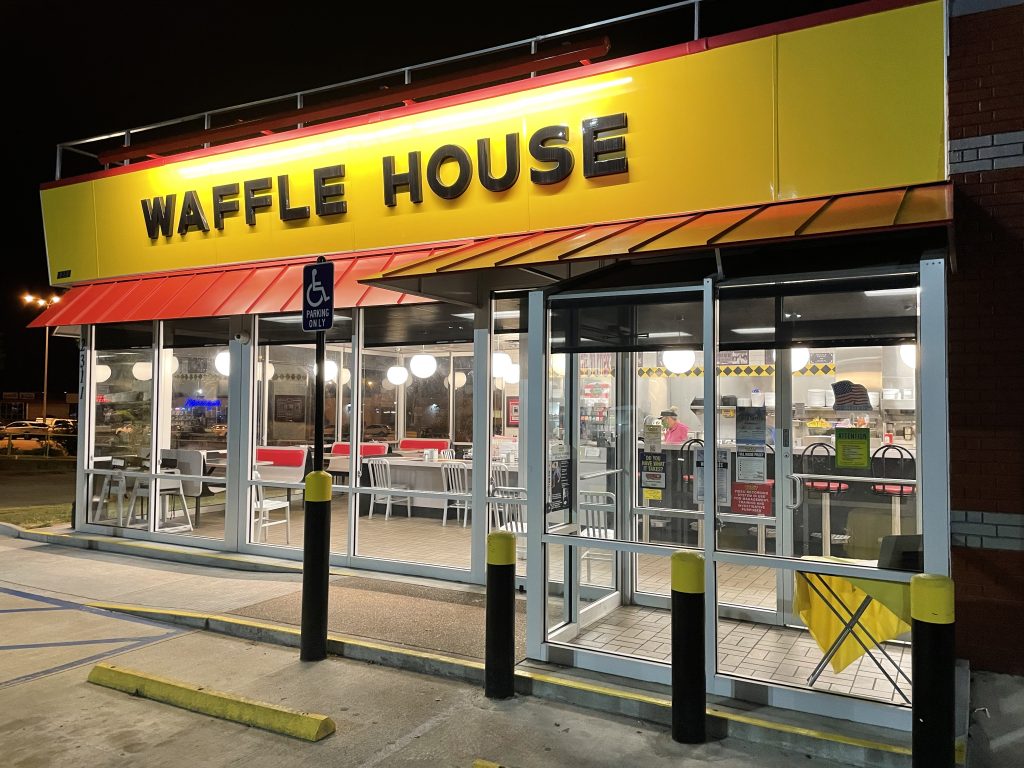 After breakfast it was time to head out. The GPS units wanted us on the various Interstates. I did my best to stay off, following the US71 down rather than the parallel Interstate freeway. The morning was nice, if humid, and the back roads were quite picturesque as they took me through Razorback country.
I dipped into OK long enough to get a receipt for being on their property, then it was back into Arkansas for the run down to Texarkana. Texarkana seemed a bit bleak, but was made a bit more interesting by the fact that it straddles the state line, with half of the city in Texas. I couldn't help but wonder about the jurisdictional nightmares this must cause.
The road from Texarkana led back out into Arkansas for a short ride down to Louisiana. I stayed on roads into Shreveport, then got routed onto the I-20 for quite a ways. This wasn't my preference, but it kept me on schedule to hit Mobile before sundown. Melissa was dealing with medical emergencies back at the house, so I played around on my phone and scored a room in downtown Mobile in an old mansion for $80. Not bad for an old man on a motorcycle! I continued to cruise through Louisiana and into Mississippi, where I rerouted onto a US highway.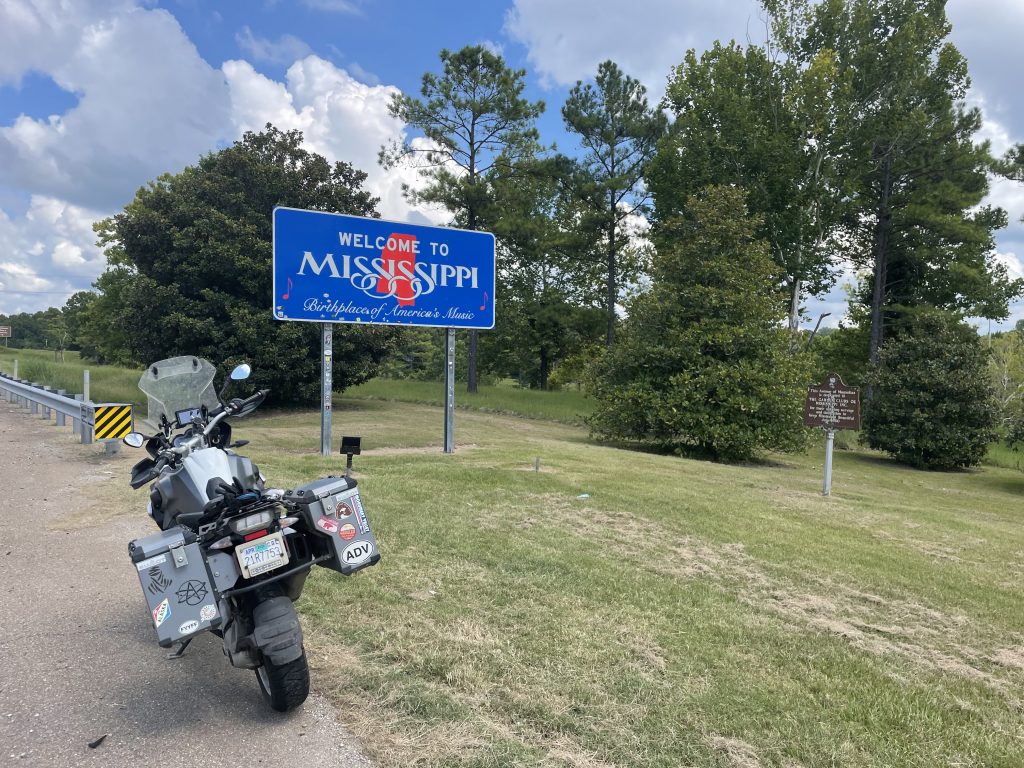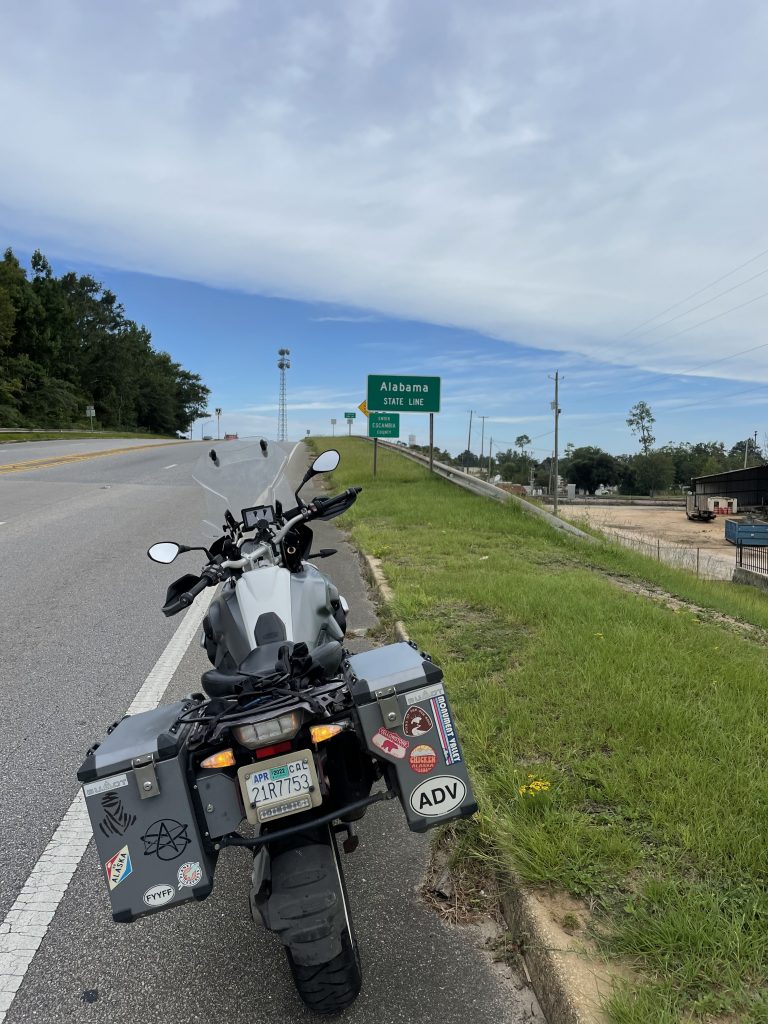 Pulled into Mobile eventually and checked into the charming Malaga Inn. I walked a few blocks to the local nightlife strip and found a place that was serving hurricanes and po-boys. I had one of each, maybe a beer as well, and wandered around a bit before heading home for the night and crashing hard. I'm typing this as the sun comes up, packed and ready to hit the road for points north.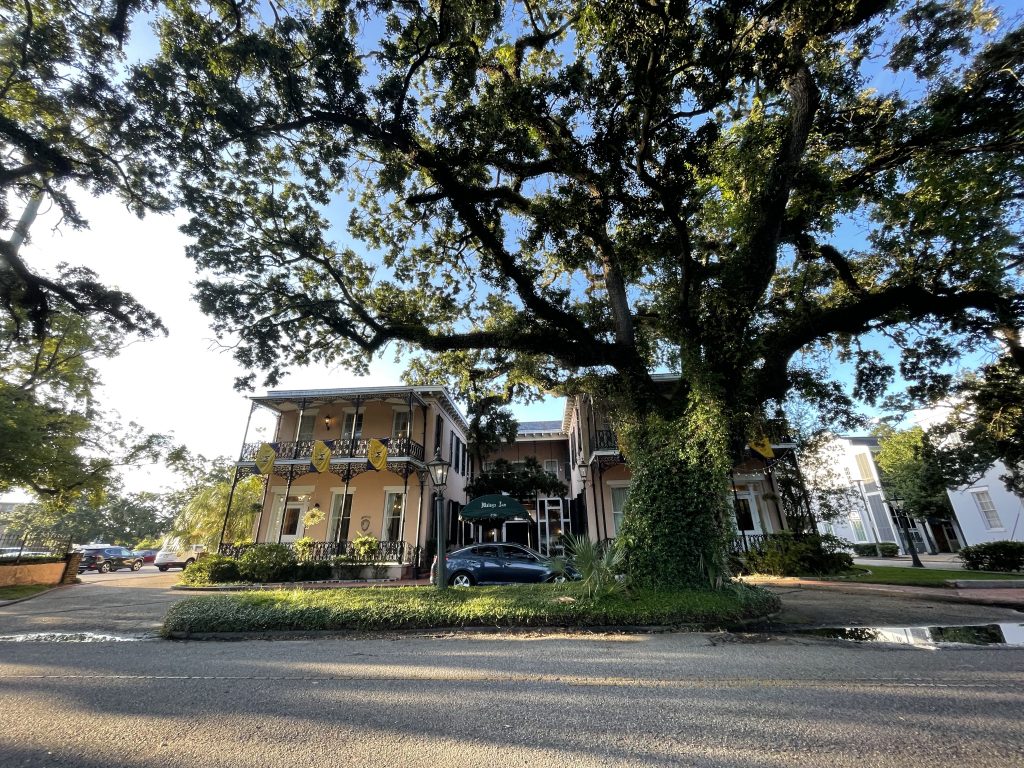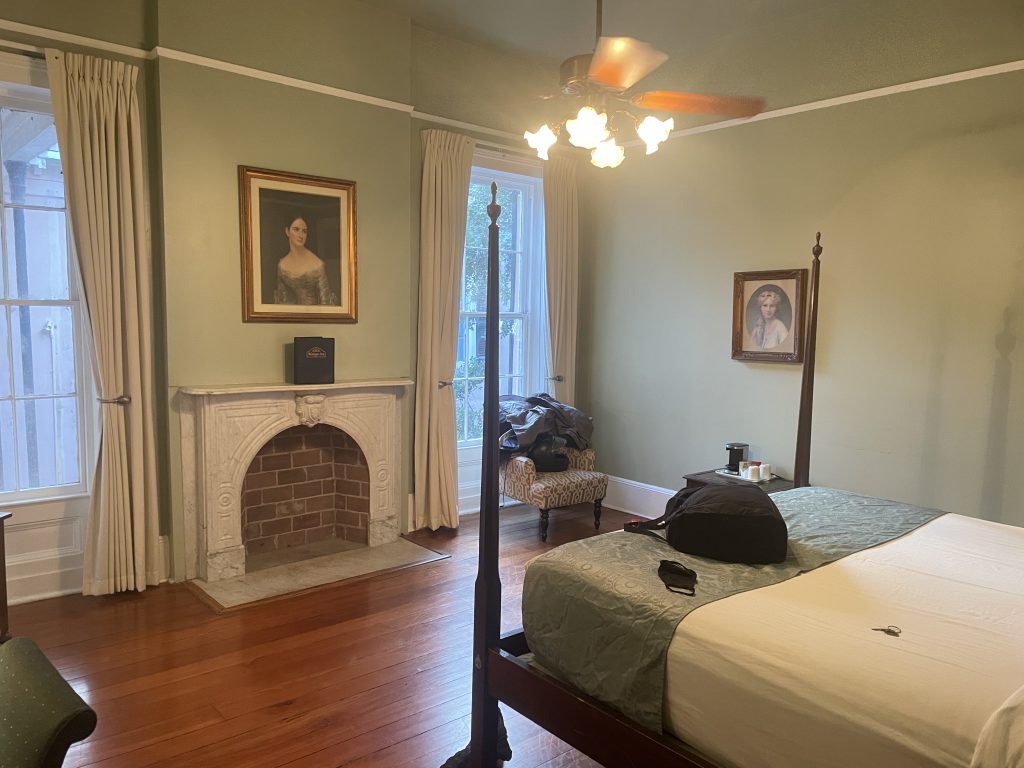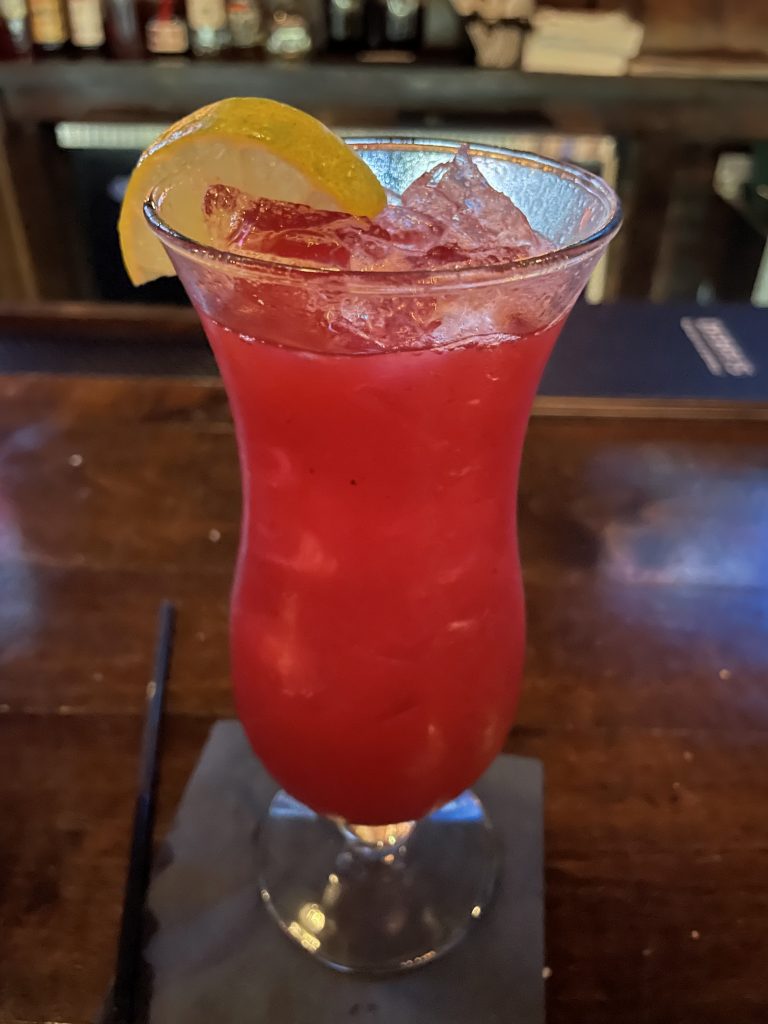 Because of the major roads I was on I didn't really get much local flavor, unfortunately. I had one old Louisiana local tell me a joke about how badly "coon asses" drive as a kind of veiled warning (I think), but that was about as close an encounter as I had with the populace down here.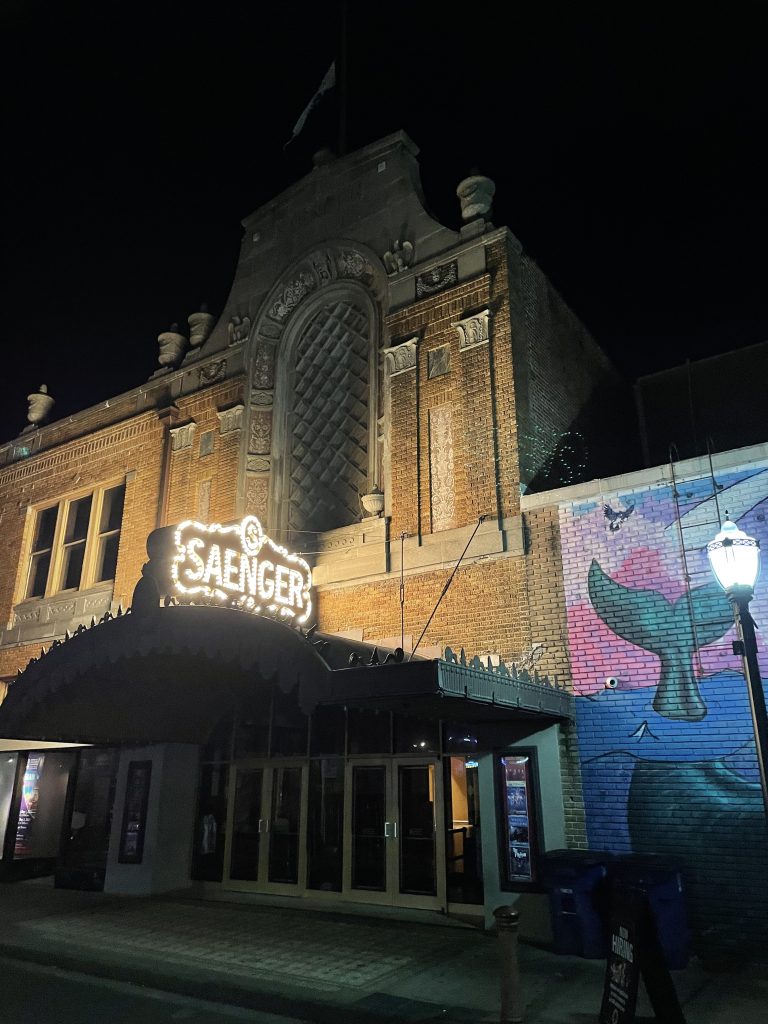 I'll add some photos later. They don't seem to be uploading, for some reason.
Starting Mileage: 56198
Ending Mileage: 56915
Daily Mileage: 717