So. Up early at the Patel Hotel we crashed in Whitefish. The fact that it was known as the "Cheap Sleep Motel" just 12 weeks ago (before the lovely Patel's bought it and wisely rebranded as The Inn at Whitefish") should tell you all you need to know. Suffice it to say that we slept well, the coffee was hot, and it kept the bison out.
I leisurely re-sorted and re-packed my gear. I had time, after all, because Paul was on a mission to Wash My Bike™ again. I swear that I will have the honor of riding into Alaska with both the newest AND the cleanest Goldwing to ever grace that fair state. Sooner rather than later we had one clean bike and two riders packed and ready to roll. Again. It's hard to believe that it's only been five days so far. All I can clearly remember at this point is riding.
It is interesting to me how solitary this ride is, riding partner notwithstanding. It's not that we don't talk, mind you. We talk quite a bit, both on the bikes and off (we have wireless communicators that allow on-bike chatting, which has been brilliant). But there are loooooong periods of alone time as we eat through the miles. It's very different from sitting in a car with someone, and even the noise of a podcast or Spotify doesn't totally erase that aspect of this mode of travel.
As an(other) aside, if you haven't listened to the In The Dark podcast, please do. I am specifically referring to Season 2, which is a stand-alone season that does not rely on anything from their first season. Taken at face value, it is a brutal takedown of the criminal justice system as seen through the lens of one extreme case, which is that of Curtis Flowers. Season 1 is also extremely well done, but it lacks the ultimate impact of the follow-up.
And now back to your regularly scheduled Epic Journey.
We cruised out of town at our now-customary 10-ish. There was really only one route north at this point, so that's what we rode all the way to the border. The US-side of things was quite pleasant. Good pavement, great weather, and amazing scenery.
Border crossing was smoothish, aside from having to get off the bike to read the guy my plate number. Seriously? You don't have a camera for this shit? And lest you think that I sound like a whiner, have you seen my bike these days? It's a legitimate chore to get on and off with all of this gear. I did have a twinge of guilt when I said that I had no weapons, hoping that he wouldn't see the 9" Gerber knife strapped to my pack in a sheath directly in front of him. To be fair, though, it's a tool not a weapon. I'm far more likely to throw it at somebody as a distraction as I run far and fast than I am to go stabby-town. I've found that my size and girlish screams are an effective deterrent, weapon or no weapon.
But then…meh. We rode a long slog from the border up to Radium. It was only a couple of hours, but it felt like forever. It was just…boring. I'm a little afraid that Doing three consecutive days of Yellowstone, Yellowstone, and then Glacier has really set a high bar for "interesting" these days. And this shit did not deliver. It was pretty, mind you, but not spectacular. So we had a beer in Radium to blunt the disappointment (it's a trick I picked up from Melissa early in our marriage).
So after Radium we continued riding towards Banff, taking us into the Kootenay National Park. Daaaaaaaamn. Canada, you've been holding out on me! All of those miles between the border and KNP just dropped out of my brain as we rode from breathtaking vista to spectacular view to WTF is that all about mountains. It was a great 90 minutes or so into Banff.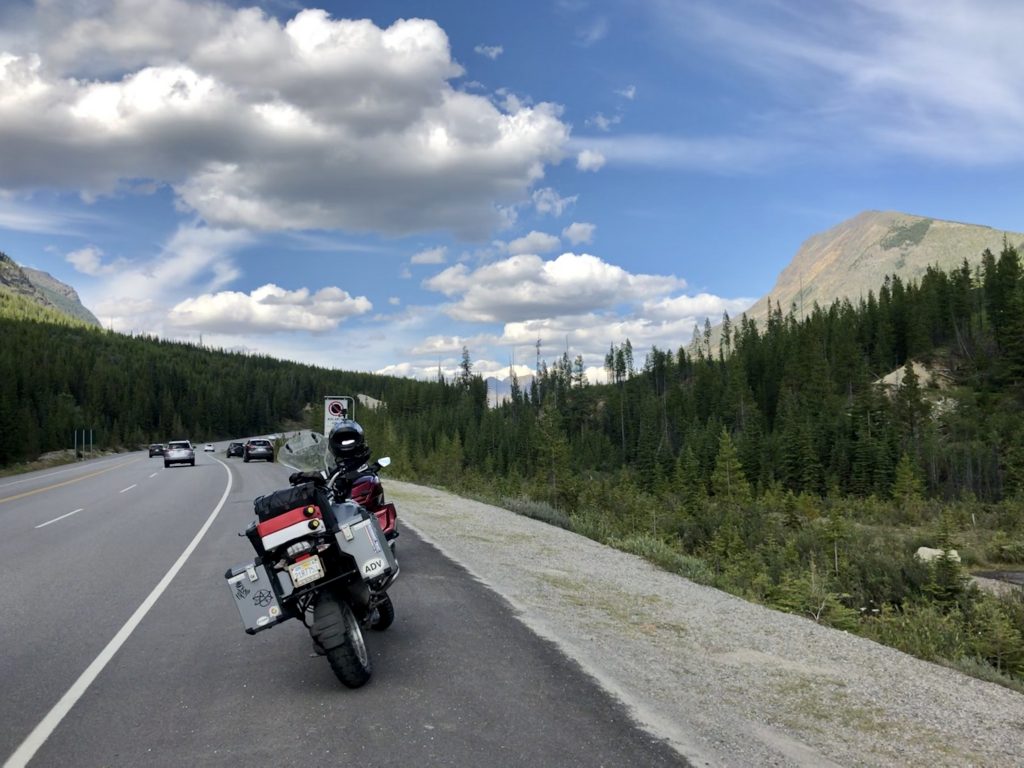 I've heard a lot about Banff over the years, but this was my first visit. It seems like a great town, and it is in an undeniably beautiful area, but it seemed a little overrun to me. Loooooooots of people, lots of touristy crap, not a lot of accessible substance. That could be a construct of this particular trip, mind you. Arriving at 5:30pm without a hotel, plan, or idea of what to do isn't the best way to discover the soul of a town, especially when you're leaving at 10ish the next day. But what I saw wasn't "Banff", it was Banff©, a slick operation focused on separating tourists from cash. That said, Banff© had a mighty fine brewery (Banff Ave Brewing Co) and many fine food choices. So it all worked out in the end.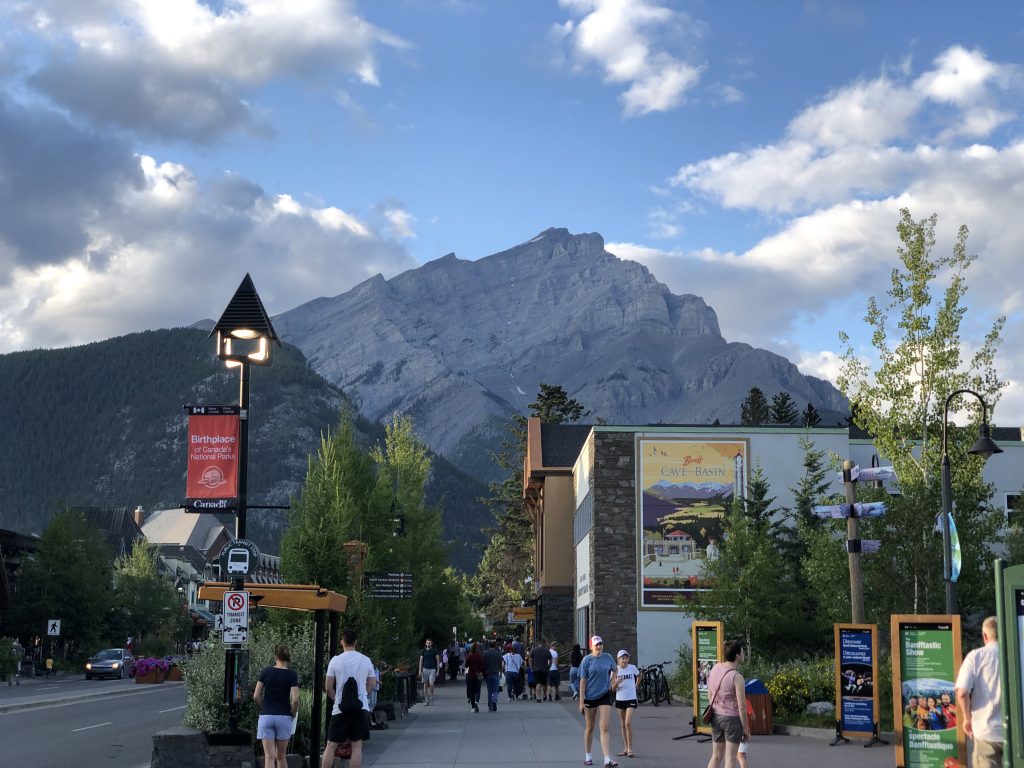 We chatted over a few beers and wings (no lunch, remember), then walked down to dinner. On the whole, a very nice night. I left Paul in the room to crash out (he is my elder, after all), and went back out to the brewery to type up my thoughts for the day.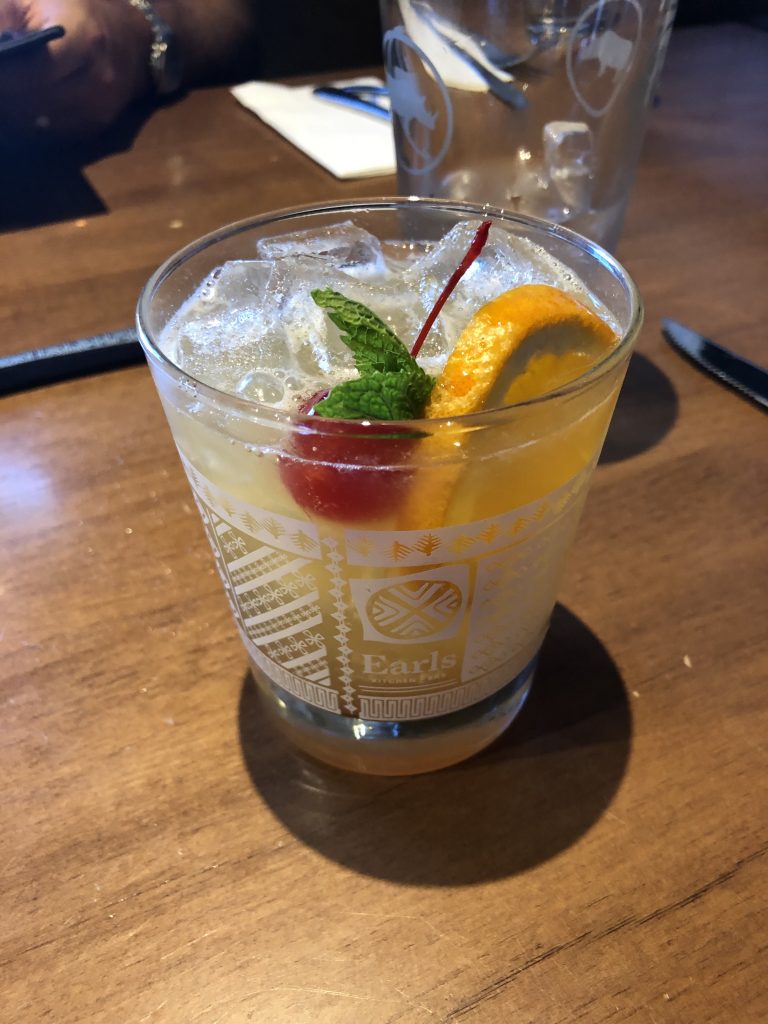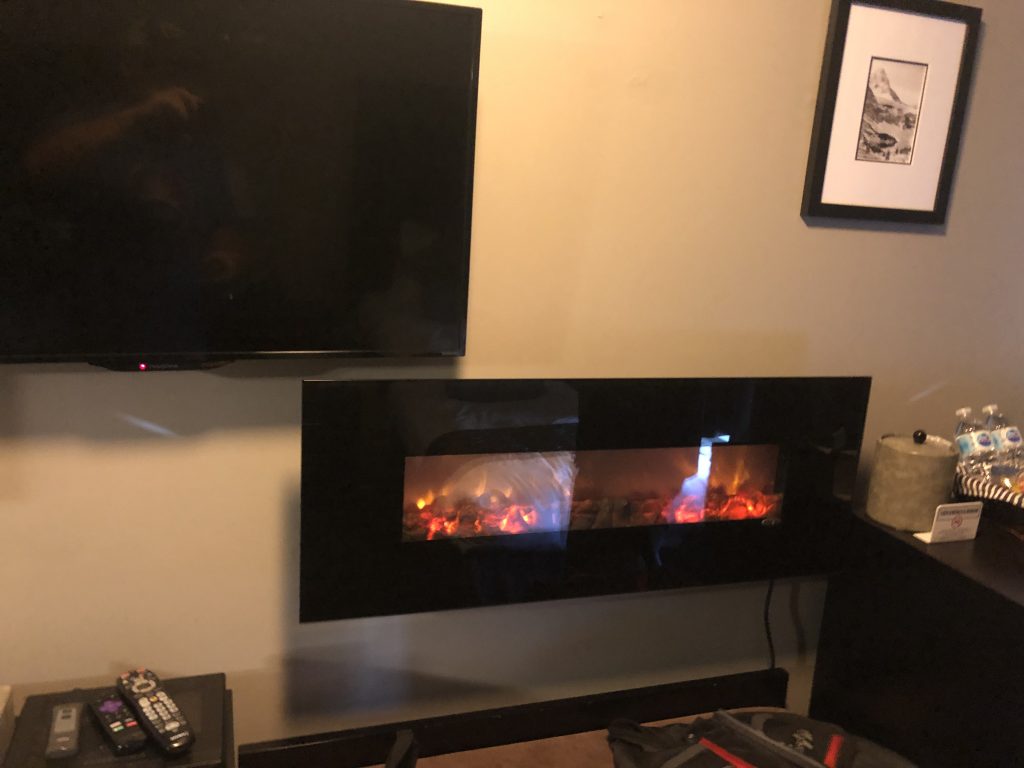 Starting Odometer: 34,468
Ending Odometer: 34,748
Daily Total: 280
Running Total: 2185