If you read this blog backwards, people are saying that you can hear a crash and then a scary voice saying, "Paul is dead. Paul is dead." I am here to tell you that Paul is, for the moment at least, alive. And gassy. And don't ask about the snoring.
So we woke up early-ish, packed up, had some coffee and a muffin courtesy of the Gas-n-Sip bakery last night, and got on the road. It was largely uneventful, although I did have to wring out the non-waterproof portions of my bike that got soaked by the seemingly endless sprinkler system of the airbnb. Seriously. It was a lot. Microfiber towels can apparently soak up about 100x their owner's body weight in water. Fun fact.
I'd been concerned about the US50 East out of Montrose due to some ongoing construction. Waze, Apple Maps, and even the Colorado Highway webpage encouraged me to use the 50 in my route planning. I obliged, 'cause why would they lie? Turns out, they lie because they're terrible people. At least that's how I see it. Suck it, Mr. Apple Maps. We left at a dignified 8:30am-ish, and headed East down the US50. It wasn't long before I noted to Paul, "there's not much oncoming traffic, is there?" And by "not much" I meant "none." Sho' nuf, we came around a corner and BAM, road closed. They're one-way alternating traffic on the US50. Cool cool. That's totally normal. The good new was that some oncoming traffic started coming through as we were coming up to the line of cars, and stopped soon after. It wasn't long before we were moving again, though this time it was through miles of construction and bare gravel. Not great, but we made it.
So all of my mapping software had me stay on the US50 out of Gunnison and take a left at Salida towards Leadville and beyond. I checked on Waze before we left and it spit out a slightly more time consuming route which looked interesting. So at Gunnison we hung a left and continued on towards Leadville on county roads and other lonesome byways. This road was spectacular. Very nearly a challenge for supremacy with UT12, but the 12 had more dramatic vistas and less constraining hairpins. This road was world class, and it took us past fishing hole after river after riverside resort, etc. We skirted a bit of traffic and conquered SH735 and an adjoining county road that led up to the continental divide. The only complaint was a laughable 35mph speed limit. The sheer number of sporty cars and motorcycles would tend to indicate that those limits are more aspirational than enforceable.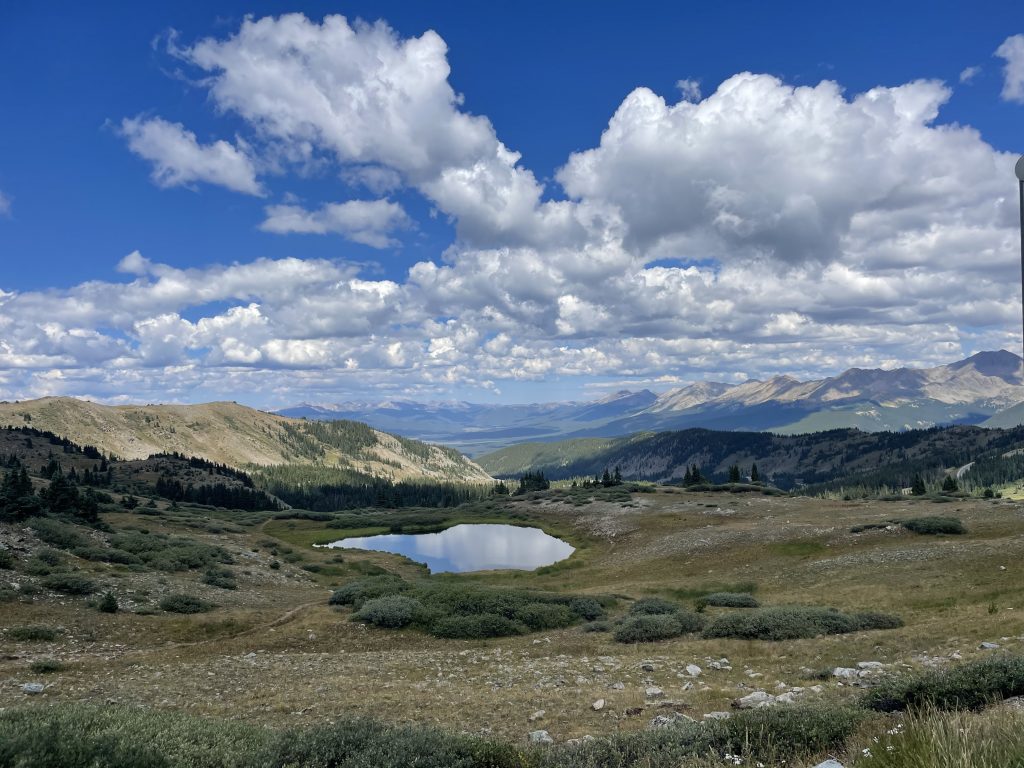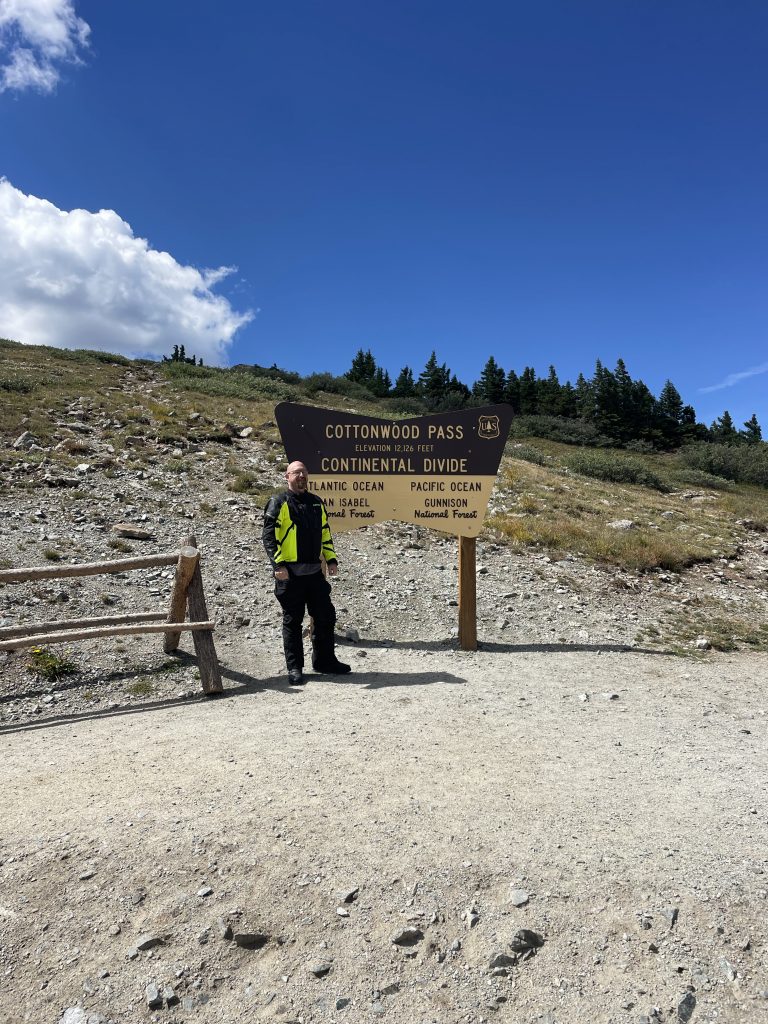 We pushed on down the road after crossing the Divide (for the first of two times), and on to Leadville, via Buena Vista (the locals apparently pronounce this "boona" or "boo-eee-na." Madness.) Leadville sits at over 10,000′ in elevation and you can feel every foot of it just walking around. It's astounding to me that people do sporty things up there at all. I'd likely not be a father if we had moved to here after the wedding, if you get my meaning… <wink>. Paul could tell I was getting a bit hangry and forced me to pull over and grab some food. We stopped in a surprisingly good Mexican joint on the main drag and each of us had a burrito. Muy excelente! Once I was restored to rationality, we hit the road north again. We jumped on the Interstate for about 30 miles out of necessity, then back onto byways headed towards Rocky Mountain National Park. The road up to the park was fine, but not spectacular. We passed through Grand Lake and on into the par. Cue the spectacularity!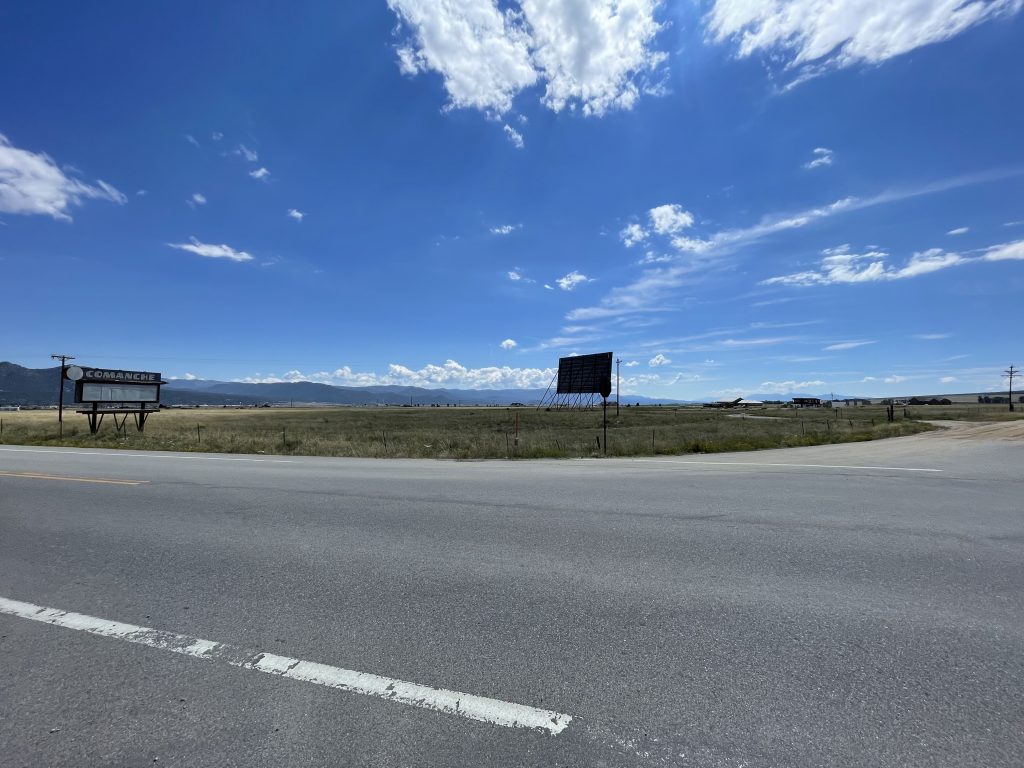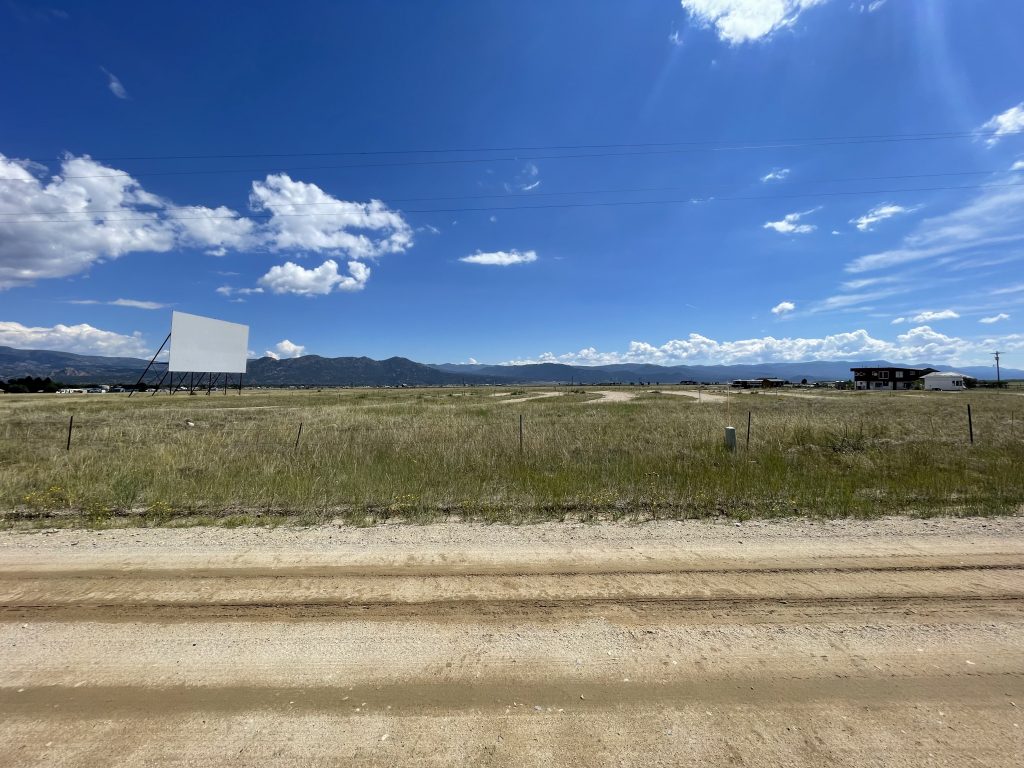 We stopped at the gate to take the customary picture with the NP signage. As we stood there we heard a siren coming down the road out of the park. A little sedan drove by with a Ranger code three in hot pursuit. About a minute later two more rangers drove by to join the chase. "Looks like there's no speed limit for now," one of us said. (Okay, Okay. It was Paul. Probably.) So we blasted off into the park, secure in the knowledge that the fuzz was otherwise occupied and had a blast cruising up a serene alpine valley, although there was a bit of traffic to keep us at least somewhat honest. RMNP is somewhat similar to Glacier, in that it seems to have basically one spectacular road that runs through the park, taking you up and over a mountain to deposit you on the other side. And both parks deliver breathtaking views as you climb and descent. RMNP features a more alpine valley and tundra combination, while Glacier is more about the ice and bare rock. At least that's my recollection. That said, Paul was in heaven with the features and vistas. At virtually every turn out he was begging me to pull over so he could add to his dirty collection of park photos. But then things got weird.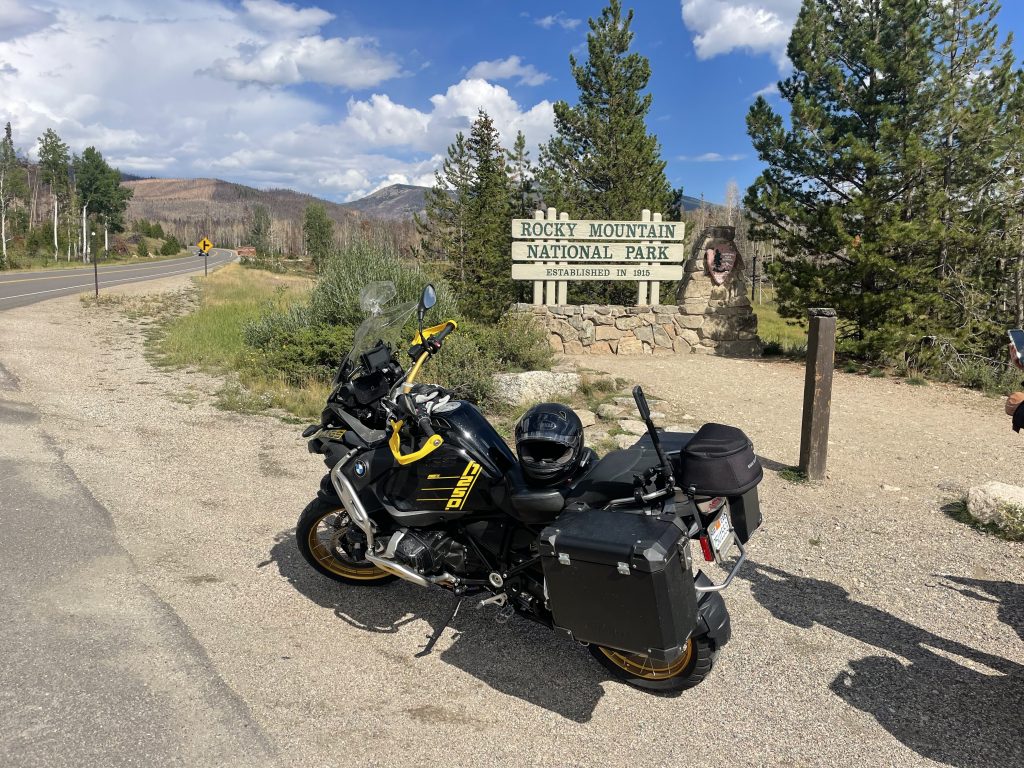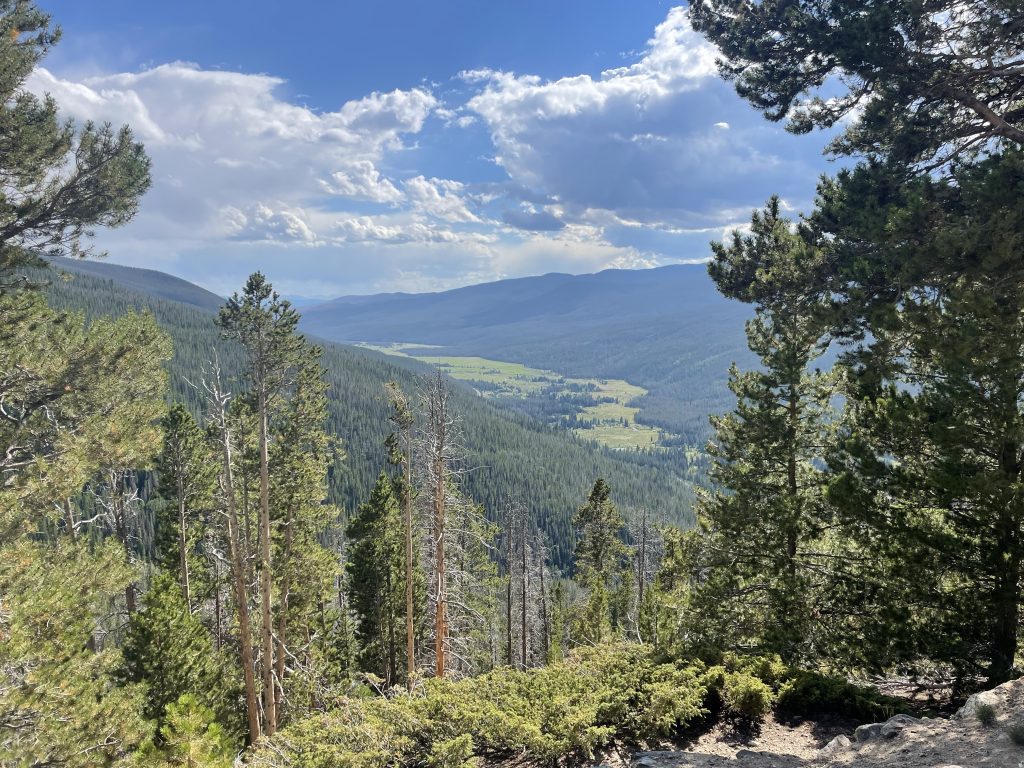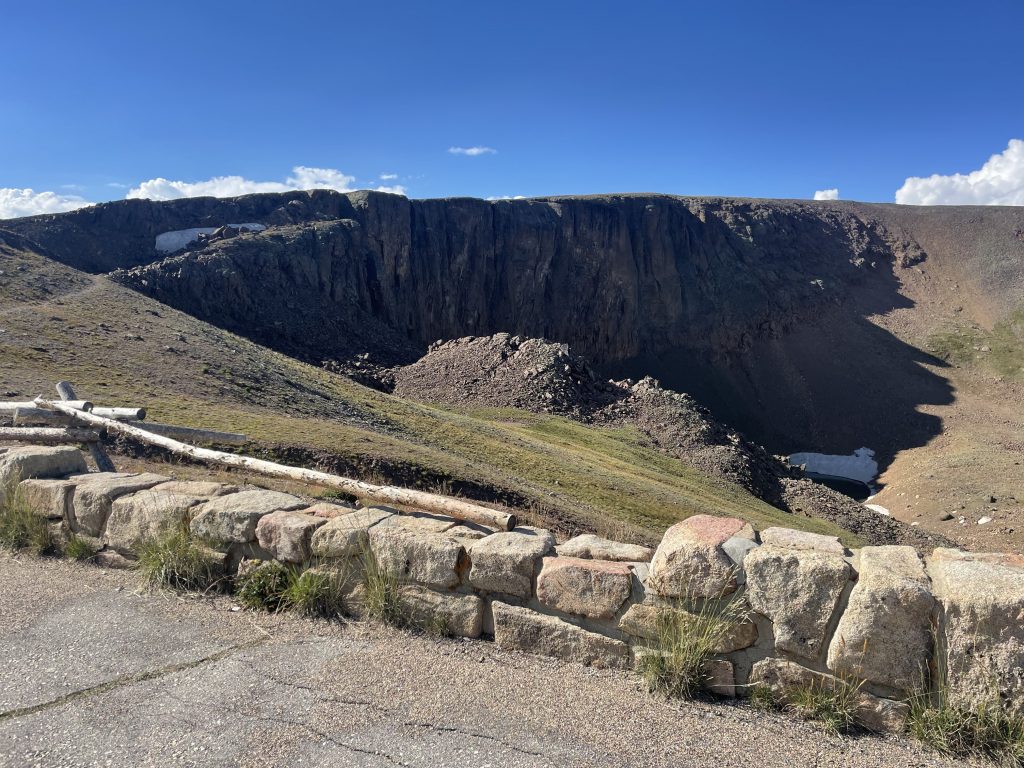 I want you to remember that Paul is an educated, articulate man. He went to college. On to law school. Passed the bar. Has honed and refined his powers of persuasion through the spoken word for decades. Resides at the pinnacle of his profession, largely due to his speech.
"Jesus, Jeff, this is Boner City."
Those were the only words he could marshal to convey the breathtaking beauty spread out before him. It's too late for Paul. We've lost him. Keep him in your thoughts.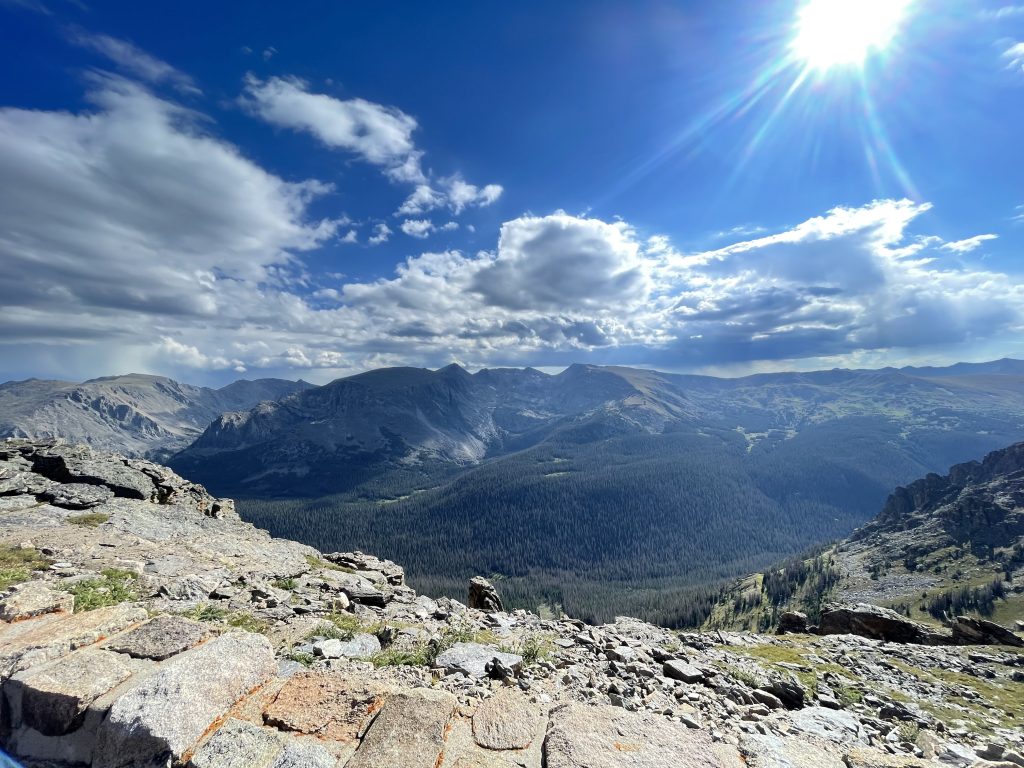 After RMNP (or is it now BCNP…Boner City National Park) we drove past a number of lovely vacation lodges, located just outside the park along the Fall(?) River and headed into Estes Park. Due to <circumstances> we didn't really see the town, but it looked nice from the small parts we experienced. We pulled up the motel, which seemed to be working hard to maintain a Scary Look. This interpretation was borne out by the fairly relentless marketing of "ghost tours," magician/mentalist magic in a scary theater, and posters (everywhere) pushing for support for "Best Haunted Places in America." Meh. Really cool hotel, but it felt a bit like an old rocker that sold out to corporate shills.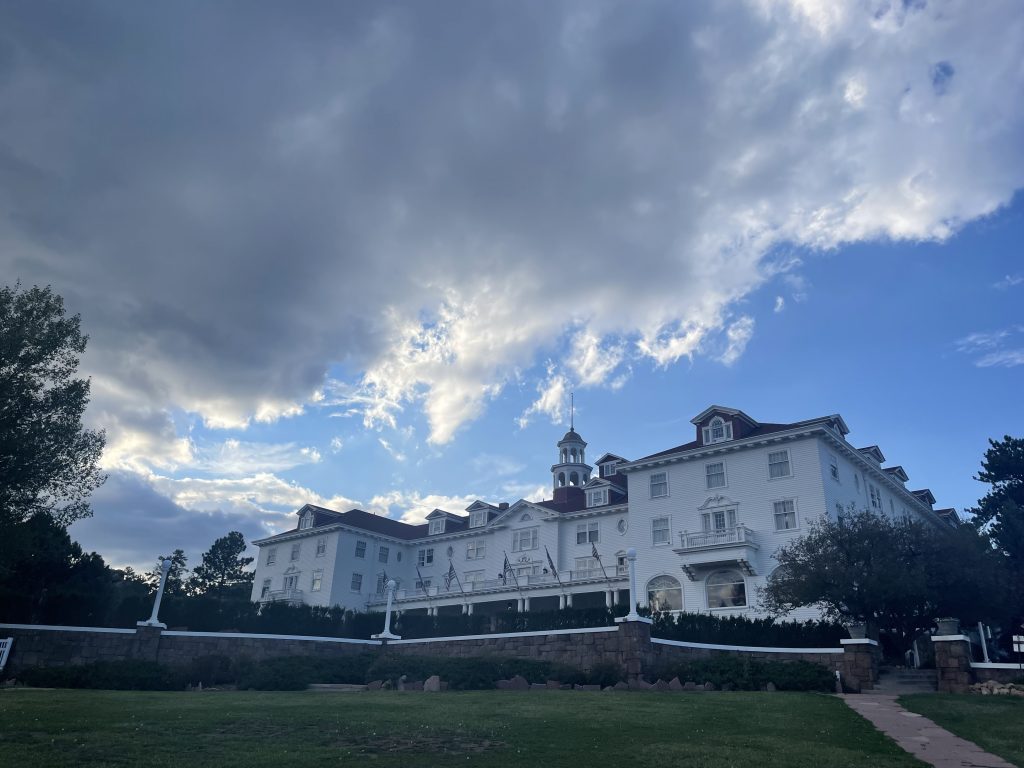 As it turns out, the Stanley has several accommodation options. There's the main hotel, the Lodge (which is a similar style), and the Aspire modern hotel nearby. We were booked in the Aspire, unbeknownst to me. I pitched a bit of a fit and got…sympathy but no love. Perturbed and annoyed, we trooped over to the new place and were actually pretty happy with the room. Decent place, but I would recommend specifying what type of accommodation you want when booking if you're planning on staying in the historic building. Since we were here and Paul was in no shape to ride anywhere, we went and ate in the Whiskey Bar Restaurant Place (I think that's what it's called). We got some pretty decent food and Paul had some good whiskey before he went off to bed. I stayed in the lobby and typed up some notes. While there, I noticed that there was a constant stream of tourists and tour groups moving through the hotel, even as the hour got late. Seemed contraindicated for a place where people were trying to rest, both the living and the dead. (That's a ghost joke. Boo!) And the groups were largely made up of Hipster Nerd Stereotype – Male and Female-kinda people. Gotta say that it took away from the experience, though. I made a bit of progress but called it a night relatively early.