The original itinerary had us starting in Zion National Park. Operating under the assumption that we wouldn't be able to leave until Friday after work, I started looking at lodging options along the route. When I found 1 remaining room at the Zion Lodge for Sunday night I snapped it up and built the schedule around that as my anchor. Since it's still brutally hot between Redlands and Zion, we split that distance into two travel days, with a layover in Vegas set for Saturday night.
As the departure date got closer, both of our schedules opened up and Paul decided to take the opportunity to stop in and visit with his family (mom, brother and sister). I figured I'd tag along and avoid my family by hanging out in Vegas while he proved (yet again) that he's a far more loving individual than I am. Ultimately, we opted to leave after dark on Thursday night to beat the worst of the heat. A few days before we left, a family friend (Rob) and I were discussing the trip and he heard that we'd be hanging out in Vegas on Friday and Saturday before setting off in earnest. He happened to be looking for something to do and decided to join us. The couple had become a threesome, and we were headed for Vegas!
Paul and I met up in Redlands just as the sun was setting and soon after we were off and riding. Paul stopped at the first gas station to fill his tank and air up his tires, then on to the freeway. As we moseyed along with the typical pre-weekend Vegas traffic, Paul realized that he had, in fact, over-filled his front tire to the point where he was afraid it would blow up like a cartoon package marked "TNT." I tried to keep him calm, but the panic in his voice grew stronger and stronger as the miles passed. "It's almost 44PSI! I have to pull over." I finally caved around Barstow because I couldn't put up with the sobbing and hyperventilating over the intercom anymore. We also took the opportunity to hydrate, as the temperature had risen from the mid-90's into the low-100's as we moved into the high desert. It was also a bit humid, which made for a pretty miserable experience.
With the tires set to the right pressure we hit the road again. About 10 minutes later, Paul's back on the intercom to let me know that he must not have filled his tank all the way because he needs gas… (Spoiler alert: this is not the last time Paul screws something up on this leg of the trip.) Heh. So we pull off in Baker and he tops off his tank, then back on the road. Not long after Baker we finally hit the top of the mountain range, which took us out of the heat dome and the temperature began to drop rapidly. It settled in around 84 while we settled in around 90 and the trip started to feel pleasant. That was when the lightning started. At first it was just diffuse flashes of light in the distance, but it became clear very quickly that we were headed straight for the storm system that was causing all of this kerfuffle. The flashes also helped to illuminate some very dark clouds and apparent squall lines of heavy rain, which seemed to be on a collision course with the freeway. As we got closer to Vegas, the lightning was more frequent, much closer, and now in very visible bolts and streaks. Somehow, though, the worst of the storm stayed just off the freeway. We got a bit of rain, but nothing as bad as what seemed to be going on around us. (Note that this system seems to have cruised through Zion while we were in Vegas, causing significant flooding and damage, so the trip scheduling was pretty fortuitous.)
We pulled into a slightly damp Vegas at around midnight. As an aside, I have us booked into some of the finest hotels in America. The Zion Lodge, The Stanley, The Pfister. I left Paul in charge of booking for Vegas, figuring that Mr. Moneybags would have plenty of luxurious options at his disposal. Nope. So we rolled past the Strip into the Downtown area, and pulled up to…The D. Yup. I hoped for elegance and Paul gave me The D. It wasn't all bad, though. I noticed that they had really elevated the Vegas experience by adding Go-Go dancers to the table games area. Classy! We eventually found the "Lobby," which was a small desk almost completely surrounded by slot machines, and checked in. Or tried to, at least. Turns out that Paul had initially booked Saturday night through Booking.com. When we extended our stay, he just booked the extra night through the hotel. Why? Because Paul moves in mysterious ways, my friend. So the clerk spent a good 20 minutes trying to merge the two reservations in her system. That didn't work, but at least she was able to get us into the same room for both nights. "Both nights?" I asked. "Yes sir. Thursday night and Saturday night." I was somehow both surprised and totally unsurprised to hear that, yes, Paul forgot to book a room for Friday. So that was another 10 minutes of back and forth, more forms to fill out, and a huge line of very frustrated travelers behind us before we were finally checked in.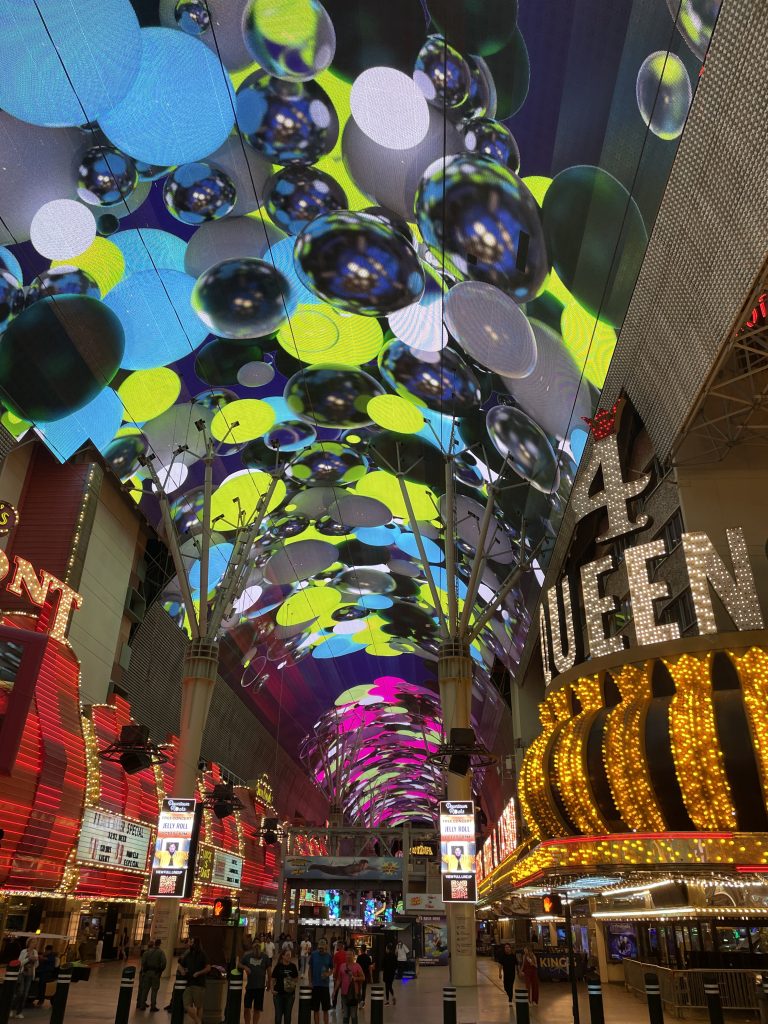 I texted Rob and he wanted to go out and walk the Fremont St. mini-strip with us while we wound down from the ride. We wandered around and checked out the mid-week, late night dregs (like us) that wander such places, with an eye out for some food. Paul dragged us away from Fremont for a few blocks in search of a place to eat, which was closed. Rob decided to bail at this point, but Paul and I went into the new Circa casino to find their 24hr eatery. We were directed to a delicatessen upstairs and were pleasantly surprised to find it not only extremely good, but also named "Saginaw's" after the owner's hometown of Saginaw, Michigan. Weird. I'm not a man who finds spiritual signs in mere coincidence, but that was a damn cool coincidence (so clearly god exists, right?). And the food hit the spot, to boot. After that nosh we called it a night.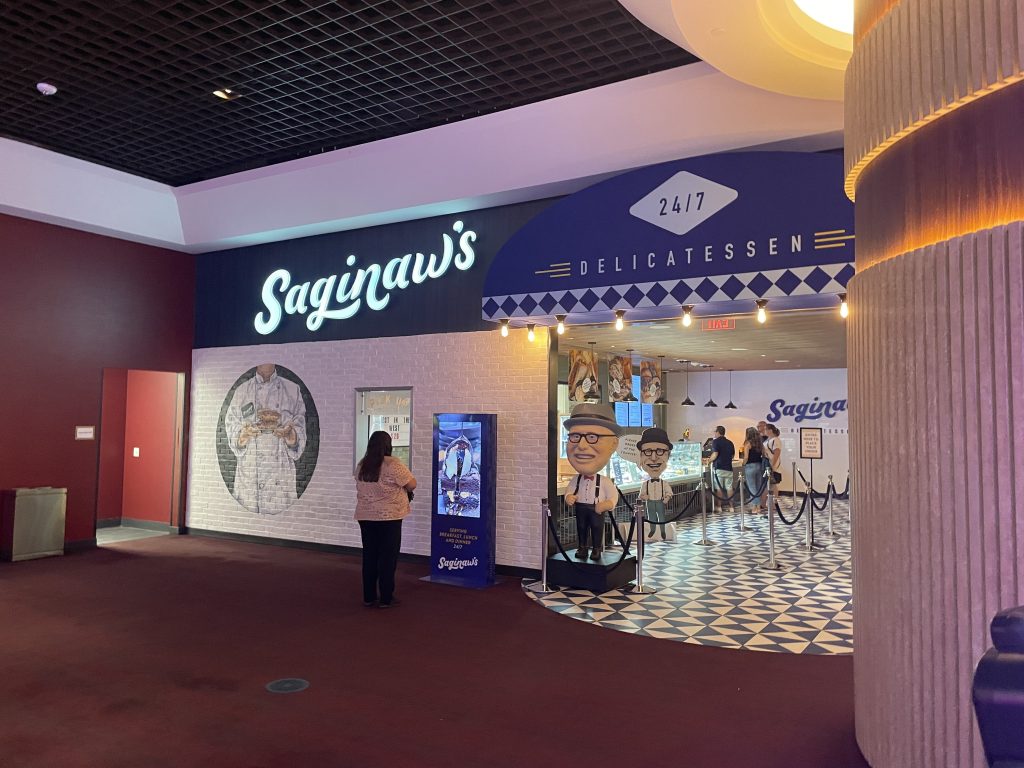 Friday came about and we slept in, since it had been a late night. Melissa hooked us up with a pizza joint just down the block which was themed after Evel Knieval of all people. Rob, Paul and I cruised over there, which happily took us out of the Fremont St Experience zone, and enjoyed a slice and some beer. We were commenting on how this was some of the best pizza we'd had, when the staff unwrapped a newly awarded plaque naming them Best Pizza in Vegas. I couldn't help but think that the award was based on our conversation, so you're welcome, Evel Pie people. We walked a bit further and found a promising whiskey bar in the Container Park area (shops built into shipping containers, because…reasons.) It didn't open until 5, so we put a pin in that one and drifted back to The D, stopping for a pint at a local brewery. Paul broke off and went to see his family while I went down to check out The Pool At The D. As it turns out, the "D" in The D stands for Disappointing Pool. My pool at home is bigger, has a better bar, and more seating. I let Rob know, and he pointed out that the Circa is a sister hotel and has a massive pool complex. We got our suits on and walked the two blocks down Fremont to give that a try. Damn. It is indeed massive, but the pools are dwarfed by a Jumbotron-y screen that dominates the space. Well, it would dominate if it weren't for the HUGE MOTHERFUCKING SPEAKERS that blast dance music nonstop. Seriously, if I ever go back I will 100% wear earplugs. It was louder than most of the concerts I've been to. But we grabbed some chairs in the shade, jumped in the pool, and watched a pretty sizable collection of the Not-Beautiful People of Vegas (I mean, come on, we're still in Downtown). After the pool Rob and I went back to the whiskey bar and had a couple of really fine drinks. The ambience of sitting in a container with other pretentious whiskey people wasn't great, so we pushed on down the road to a place I'd found on yelp. The Kitchen at the Atomic was a fine little bar/restaurant, so we settled in and had some dinner. The food was alright, but the ambience was pretty great. The place itself was very cool, dating back to the days of early Vegas and allegedly holding the Tavern (Liquor) License No. 000001. More or less across the street was what appeared to be a seedy hotel, but as we walked past we discovered that it's been gentrified (I think hipsterfied is more appropriate, actually) and remodeled. It actually looked pretty cool and may be worth a stay in the future. Paul got back from his family dinner and we walked back to join up with him. Fremont St was ramping up by this point on the Friday night, and we opted to walk back down to the Atomic. We stopped at a cocktail bar that had appealed to us earlier but found that it, like virtually every other place in the area, was blasting music like they were trying to outdo the HUGE MOTHERFUCKING SPEAKERS from the Circa pool. So we quickly pushed on down the road. This time we went into the Dive Bar portion of the Atomic, which had a totally different vibe than the Kitchen portion, but it was the perfect way to finish up a day. After that, it was back to The D for sleep.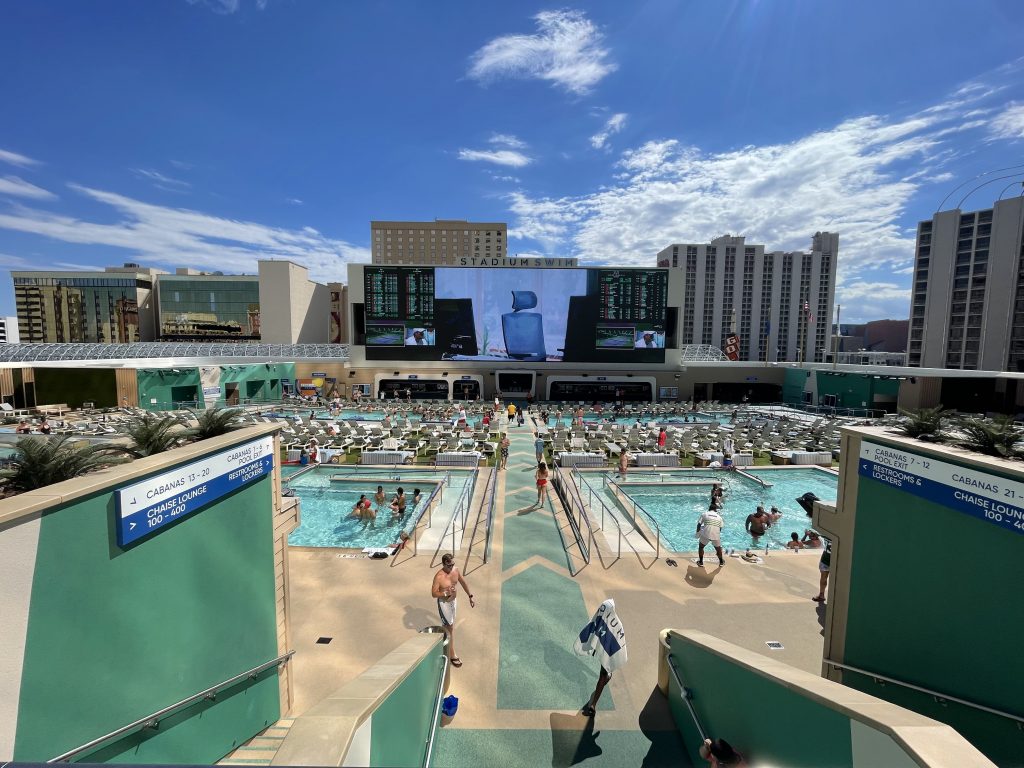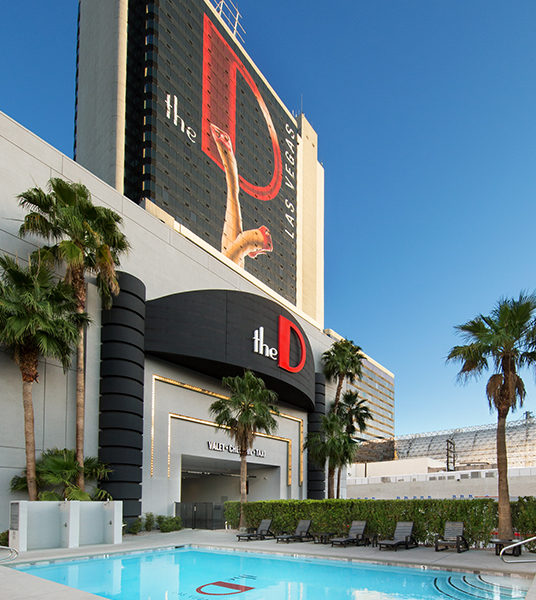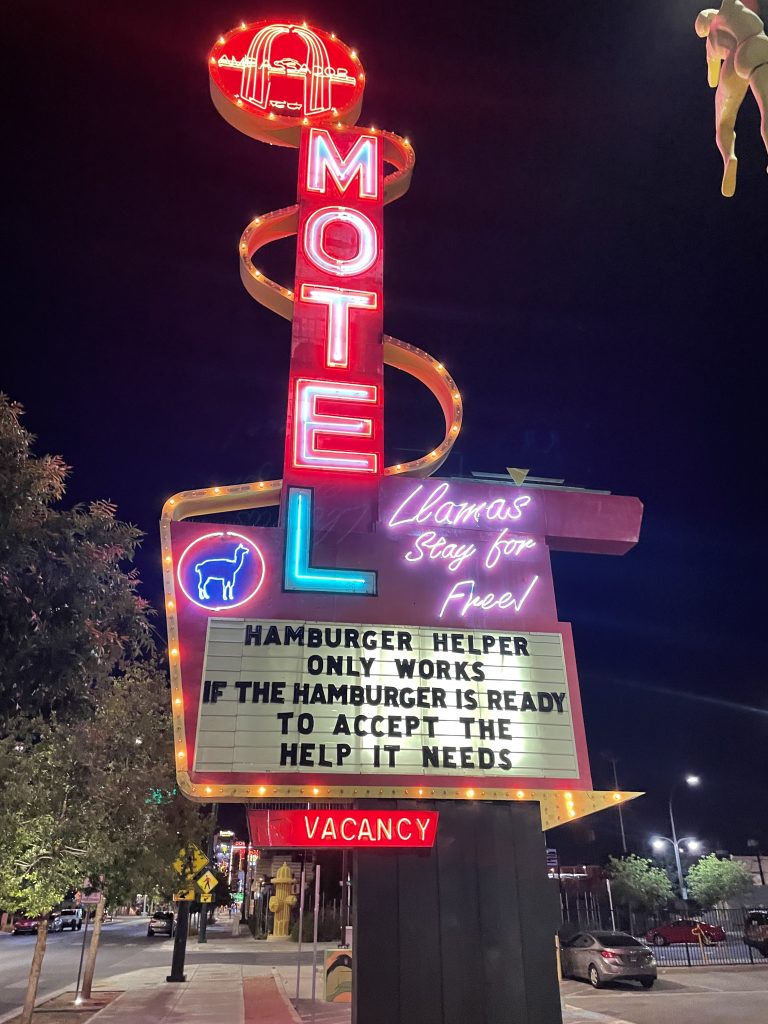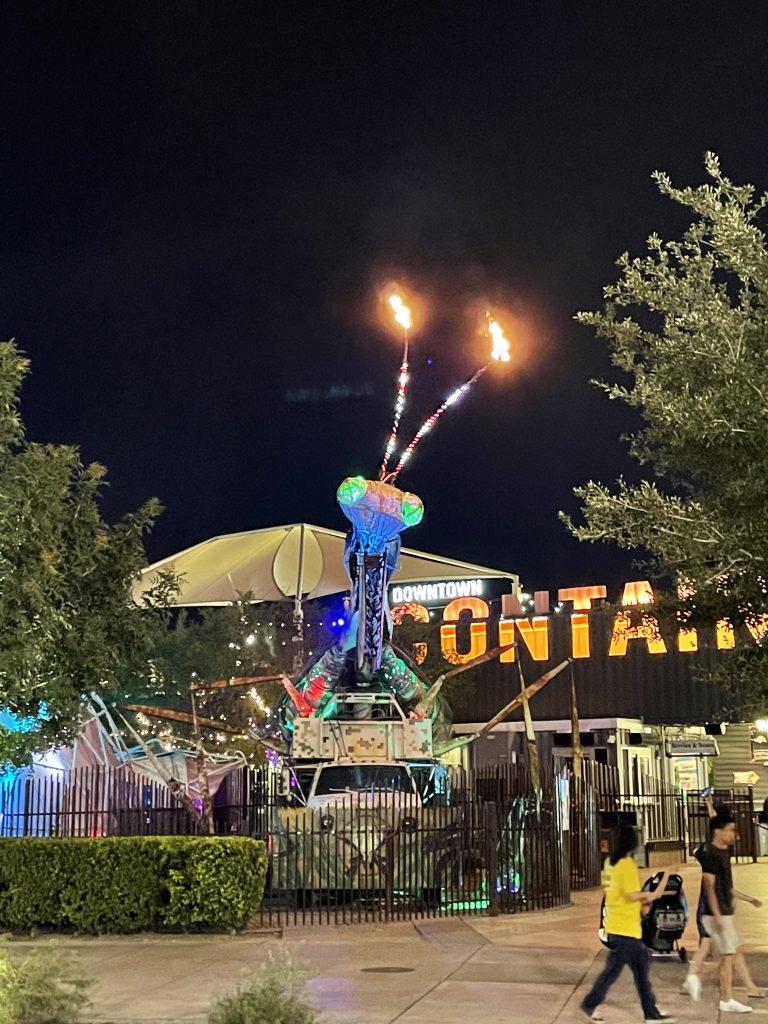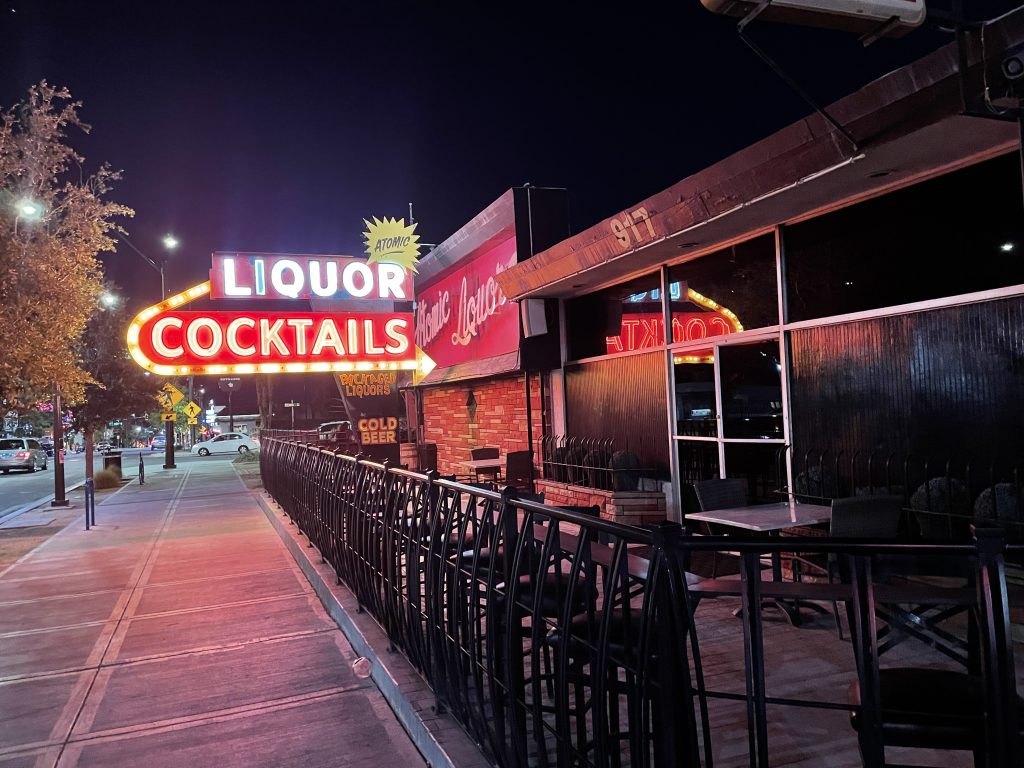 Paul and I slept in again, while Rob took his Little Deuce Coupe out for a blast up the road to the Hoover Dam. He did not find any new bodies in the mud, but did report that the reservoir looks desperately low. Once we were up, Paul went out again to meet up with his family. Rob and I grabbed an Uber to the Pinball Hall of Fame. We each got $20 worth of quarters and went to town. That place is simply awesome. Loads of games. Well maintained. It needs a food option, but is otherwise a perfect place to spend an afternoon. Paul met up with us a little bit later and got some quarters of his own before revealing that he is something of a Pinball Wizard himself. Our plan for dinner was to crash the bar at a steakhouse we couldn't get reservations at, so we made our way to the Strip to be there at opening. Bavette's opened at five and our asses were planted at the bar by 5:01. The gluttony began in earnest at about 5:02. We had some amazing steak, great sides, and good conversation for a couple of hours, then staggered off into the casino a little after 7. Not inclined to go too far on our full stomachs, we ended up at the sports book bar and watched the UFC fight while pretending to gamble to get some comped drinks. Knowing that we had an early departure scheduled the next day, we caught an Uber back downtown and wound down the evening.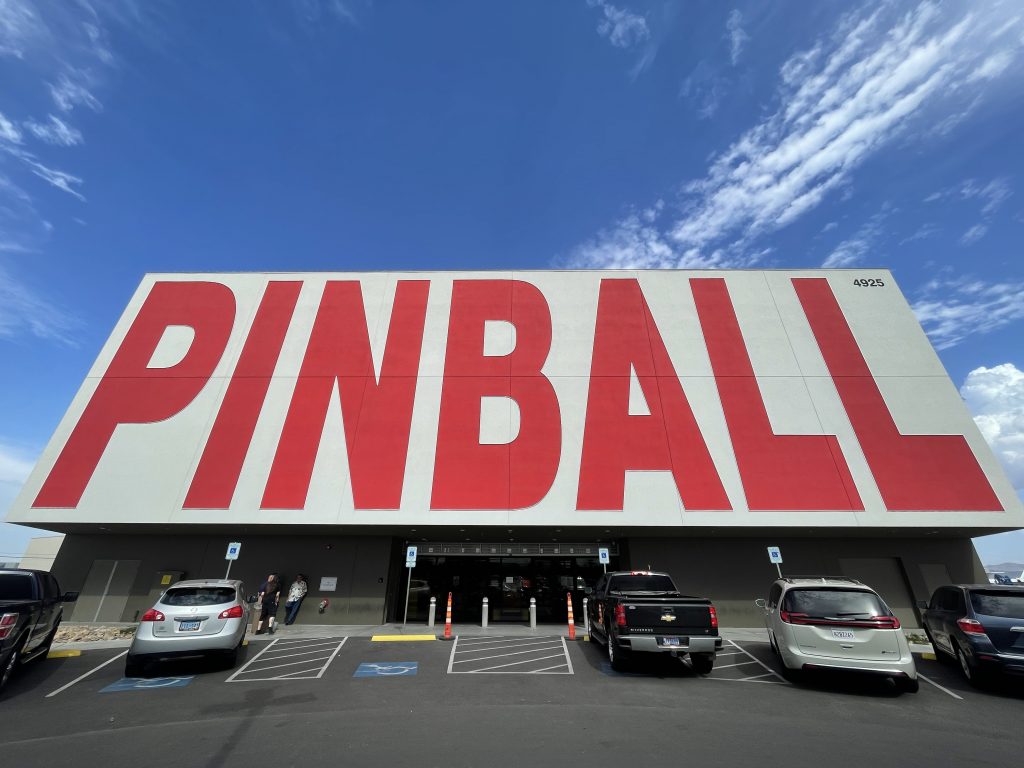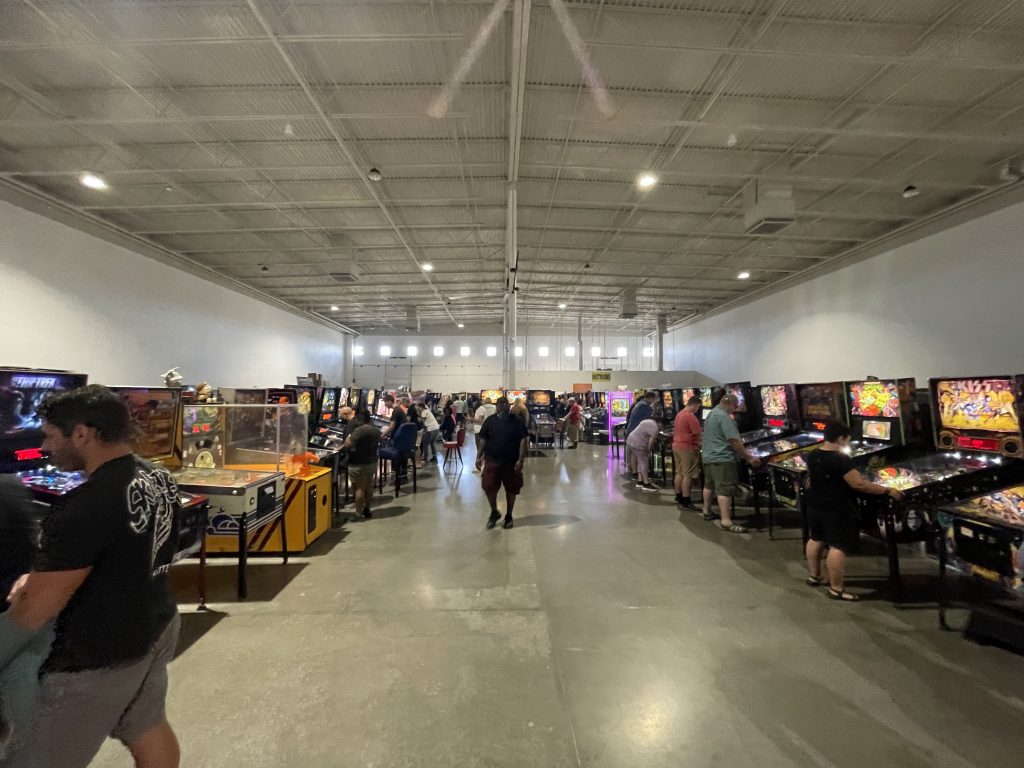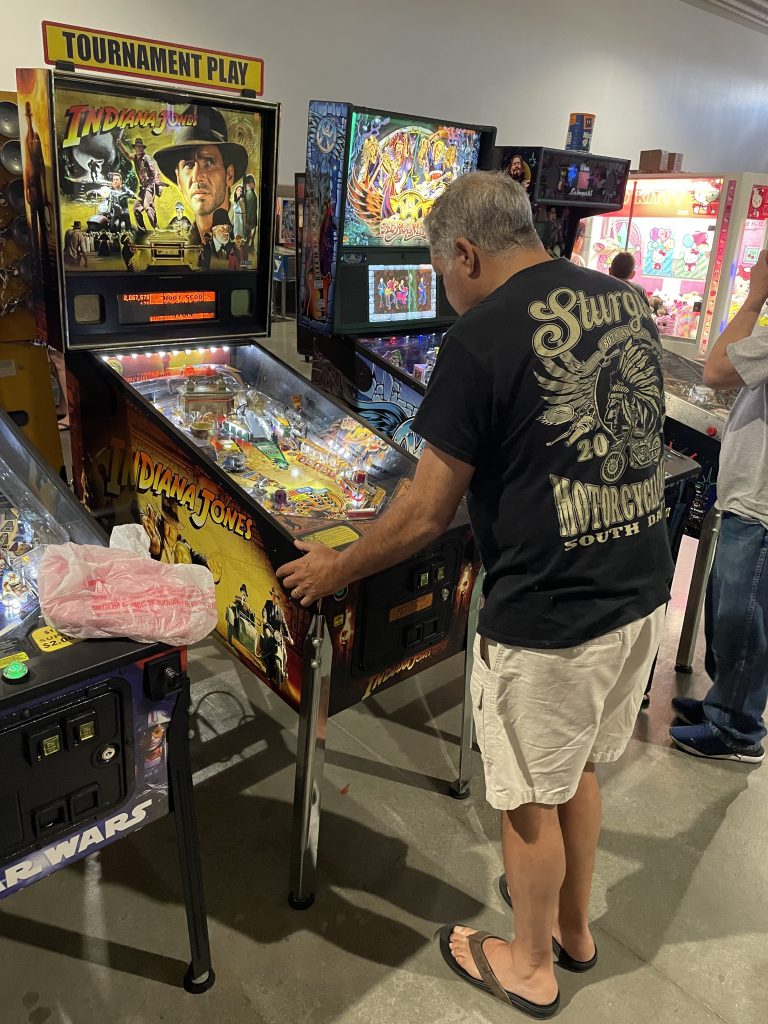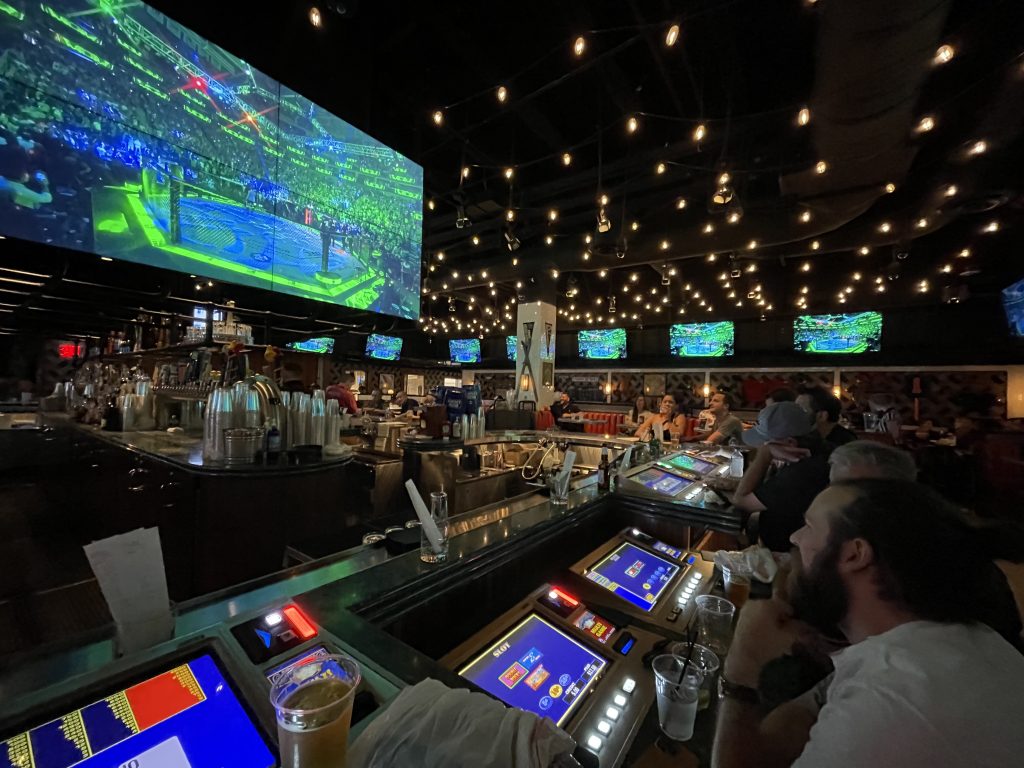 It was a little weird to be in Vegas without Melissa, but it ended up being a nice way to get into vacation mode before the non-stop travel got started.